Watch Video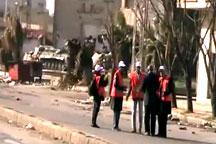 Play Video
Arab League observers are heading to three more Syrian cities, after visiting Homs, as the world pressures Damascus to give full access to the monitors amid continuing anti-government violence.
The monitors are in the country to see if Damascus is keeping its promise to implement a peace plan. The Sudanese General, Mustafa Dabi, says the situation is calm and he had seen "nothing frightening" on his first trip to Homs, but the mission is still in its early days.
On the other hand, what began with peaceful mass protests against President Bashar al-Assad has turned into an armed insurrection. Activists said on Wednesday there had been almost 40 deaths in the two days since the monitors arrived in Homs, Hama and elsewhere.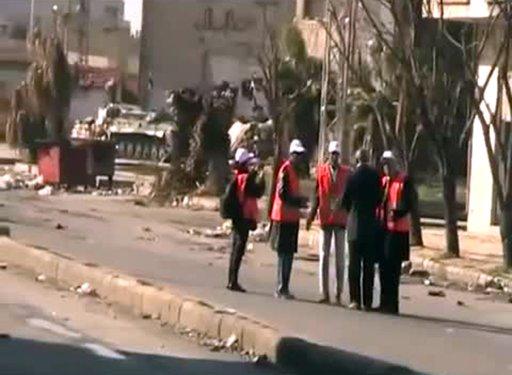 Arab monitors revisited the flashpoint Syrian city of Homs Wednesday and headed to
other protest hubs as world powers warned Damascus not to hinder their mission, aimed
at revealing the truth about a crackdown on dissent. (AFP Photo/)
Related stories
Editor:Zhang Dan |Source: CNTV.CN