Watch Video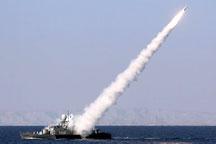 Play Video
Iran's navy says it has test-fired a medium-range surface-to-air missile during a drill in International waters near the strategic Strait of Hormuz.
Iranian state television says the missile is designed to evade radars and was developed by the country's own scientists. They claim the missile can intercept any enemy in the area.
Seyyed Mahmoud Mousavi, Deputy Navy Commander, said, "Iran's navy has succeeded to equip its all shielding coastline with various short and long-range missile systems. By using these systems we can hit any target at any time and in any place, if we think it is necessary."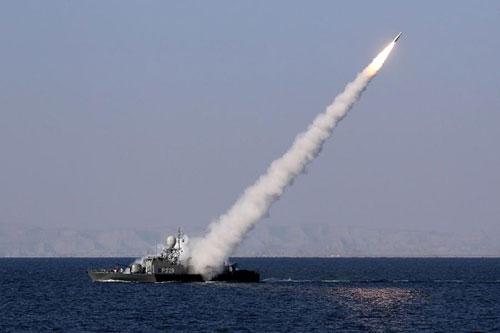 An Iranian warship launches a missile during Iranian naval maneuvers dubbed Velayat
90 on the Sea of Oman, Iran, Jan. 1, 2012. Deputy Commander of Iran's Navy Rear
Admiral Seyyed Mahmoud Mousavi said Sunday that for the first time, Iran test fired
anti-radar, mid-range missile "successfully" in the ongoing naval drills in its
southern waters, the official IRNA news agency reported.
(Xinhua/Stringer/Ebrahim Norouzi)
The 10-day exercise is taking place beyond the Strait of Hormuz from the Persian Gulf, to the Gulf of Aden.
Monday is the last day of the exercise and Iranian forces are expected to practise blocking the strait.
The exercise drew significant attention after Iranian officials warned they may close the strait, cutting off oil exports, if the international community imposes yet more sanctions on Iran. Iranian military officials have said however they have no intention of doing so.
Related stories
Editor:Zhang Pengfei |Source: CNTV.CN