Watch Video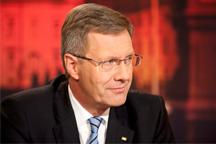 Play Video
Germany's president says his phone call to a leading newspaper's editor was a serious mistake. Christian Wulff has been under growing pressure after a German newspaper said he had called its editor to stop its report on a private loan he received.
But when asked by ARD and ZDF television if he had considered quitting, he replied with no.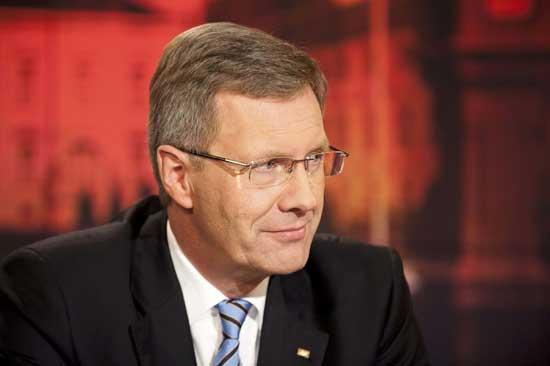 German President Christian Wulff is pictured during the recording of a television
interview with journalists Bettina Schausten and Ulrich Deppendorf at the ARD main TV
studios in Berlin, January 4, 2012.
The Bild daily reported on December 13th that Wulff received a 650-thousand US dollar private loan from the wife of a businessman and friend in 2008. Before he became president in 2010 when lawmakers asked if he had business relations with Egon Geerkens, he failed to mention the loan from Geerkens' wife.
Just before Christmas, Wulff apologised for not disclosing the loan in 2010. But on Monday his call to the editor-in-chief emerged.
A spokesman for Angela Merkel on Wednesday said that the chancellor expected Wulff to explain himself further.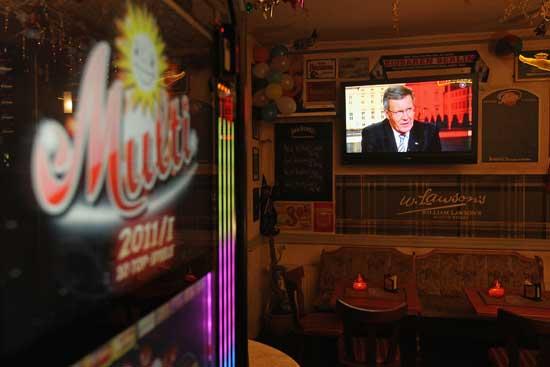 flat-screen television shows German President Christian Wulff responding to critics in a
television interview as a slot machine glows in a near-empty pub on January 4, 2011 in
Berlin, Germany. Wulff has come under increasing pressure to resign following reports
that he personally intervened in attempts to prevent journalists from writing about
aspects of his personal life, including a recent call to Editor-in-Chief Kai Diekmann of
Bild Zeitung, in which he threatened Diekmann with legal action should the paper publish
a story about Wulff's personal finance conduct while Wulff was prime minister of Lower
Saxony.
Editor:Zhang Rui |Source: CNTV.CN