Watch Video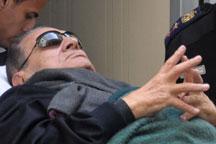 Play Video
Egyptian prosecutors are seeking to prove Hosni Mubarak was responsible for the killing of protesters during the 2011 anti-government protests, saying he had authorized the use of force.
For the second of three scheduled court sessions this week, Mubarak appeared in a courtroom cage reserved for the accused. The 83-year-old ex-president, his two sons, the former interior minister Habib el-Adly and six senior police officers face charges ranging from corruption to involvement in the deaths of around 850 protesters during the unrest that ended Mubarak's three decades in power.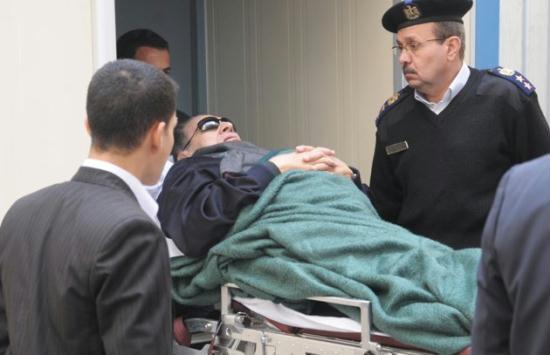 Former Egyptian president Hosni Mubarak is wheeled into a court house in Cairo, Egypt,
Monday, Jan. 2, 2012.
Chief Prosecutor Mustafa Suleiman said Mubarak and the other defendants were not directly linked to the deaths but were charged with being "participants" implicated in the decision to use force.
Mubarak and the other defendants deny any responsibility for the deaths. Suleiman said the prosecution had gathered evidence from doctors, protesters and police officers.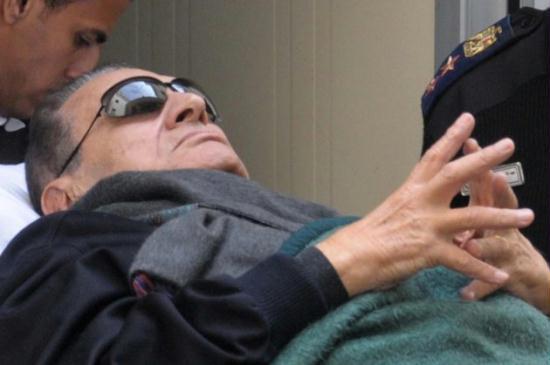 Former Egyptian president Hosni Mubarak, lies on a stretcher as he leaves court following
his trial at the police academy in Cairo on January 2. Egyptian prosecutors on Tuesday
portrayed ousted president Hosni Mubarak as a "tyrannical leader", as they made their
opening arguments in his murder trial. (AFP Photo/-)
Related stories
Editor:Zhang Dan |Source: CNTV.CN