Watch Video
Play Video
An Iranian nuclear scientist has been killed after a bomb was attached to his car in Tehran. Iranian officials are blaming Israel for the attack. It comes as the International Atomic Energy Agency announced it will send inspectors to Iran soon to discuss concerns over its nuclear program.
Iranian state TV says two assailants on a motorcycle attached a magnetic bomb to the car of an Iranian university professor working at a key nuclear facility, killing him and another person on Wednesday.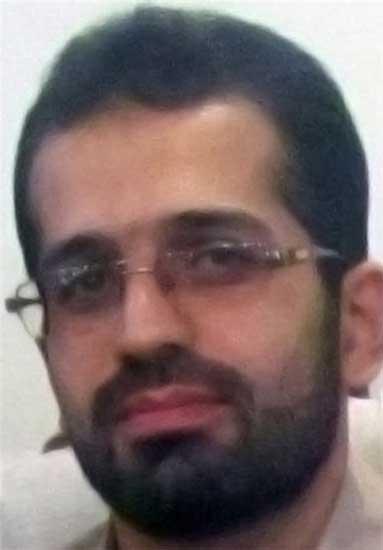 Iranian nuclear scientist Mostafa Ahmadi Roshan was killed in
a Tehran car bombing on Wednesday.
The professor is confirmed as Mostafa Ahmadi Roshan, a 32-year-old chemistry expert and a director of the Natanz uranium enrichment facility in central Iran.
The Fars News Agency described the explosion as a "terrorist attack" targeting Roshan.
State news agency IRNA said Roshan had "organizational links" to Iran's nuclear agency, which suggested a direct role in key aspects of the program.
The attack in Tehran bore a strong resemblance to earlier killings of scientists working on the Iranian nuclear program.
Tehran has accused Israel's Mossad, the CIA and Britain's spy agency of engaging in an underground campaign against nuclear-related targets, including at least three slayings since early 2010.
All three countries deny the Iranian accusations.
Israeli officials, however, have hinted about covert campaigns against Iran without directly admitting involvement.
A similar bomb explosion exactly two years ago killed Tehran University professor, Masoud Ali Mohammadi, a senior physics expert. It is said that Roshan had planned to attend a memorial ceremony later Wednesday for Mohammadi.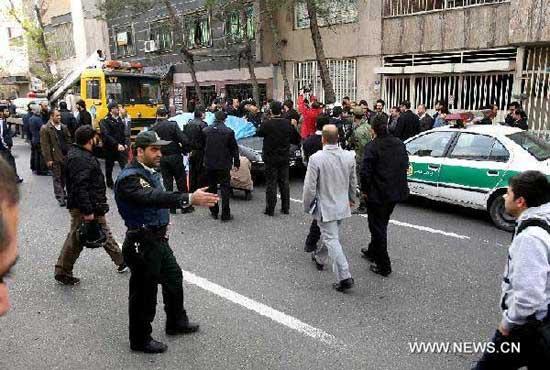 People gather at a blast site in Tehran, Iran, Jan. 11, 2012. A report by Iran's official IRNA news agency said Wednesday that the victim of an earlier bomb attack in Tehran was a staff of Iran's Natanz nuclear enrichment site. The victim named Mostafa Ahmadi-Roshan was the deputy chief of the commercial section of Iran's Natanz nuclear enrichment site. He was killed Wednesday morning by a bomb in Gol Nabi Street near the Ketabi square in northern Tehran. (Xinhua/Fars News Agency/Meghdad Madadi)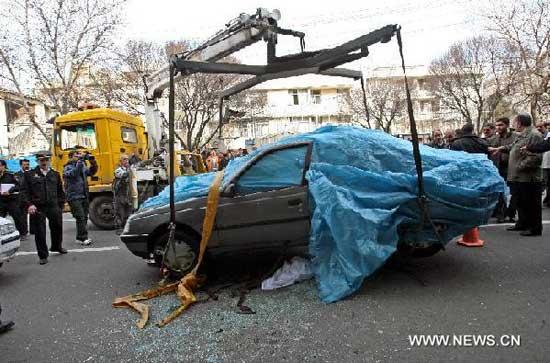 A car is lifted at a blast site in Tehran, Iran, Jan. 11, 2012. (Xinhua/Fars News
Agency/Meghdad Madadi)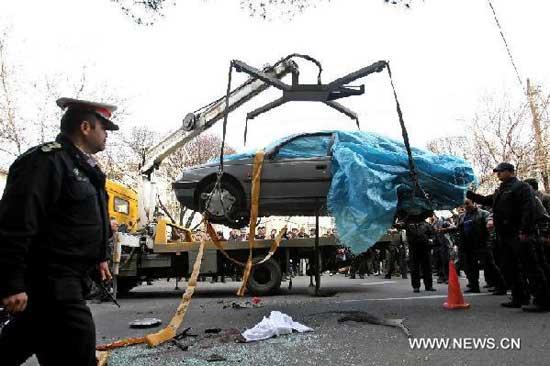 A car is lifted at a blast site in Tehran, Iran, Jan. 11, 2012. (Xinhua/Fars News
Agency/Meghdad Madadi)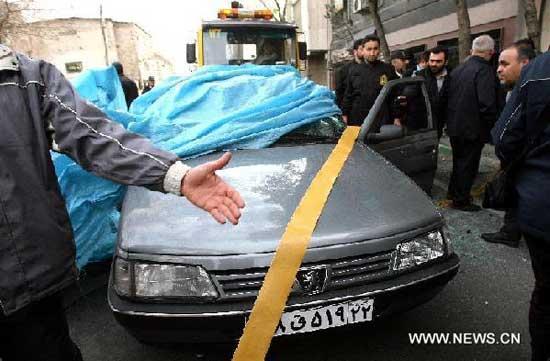 A car is lifted at a blast site in Tehran, Iran, Jan. 11, 2012. (Xinhua/Fars News
Agency/Meghdad Madadi)