Watch Video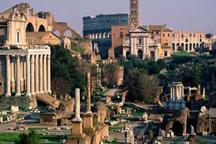 Play Video
Italy has been at the centre of the Eurozone debt crisis since last summer, feeling growing pain as austerity measures come into effect. Rising petrol prices and property taxes, and lower monthly pensions for many, shows more economic hardship to come. However, as the reforms continue, tax evasion is becoming more common.
It's a problem in Greece and now tax evasion has become a big issue in Italy too.
The government has made it a top priority as it tries to push through austerity reforms.
But many Italians believe stamping it out will be impossible.
Rome resident Paolo Dottori said: "Yesterday, I went to eat out in a restaurant, he offered to give me a 20 percent discount if I didn't ask for a receipt. We accepted. This is a very common situation. We all should ask for receipts and all the business should issue them. But to fix the problem of tax evasion we should all do something, not only people at very high levels."
Italy has one of the world's highest rates of tax evasion.
Over the Christmas holiday period tax officials hit the jackpot in a swoop on a ski resort.
They said they caught 42 drivers of Ferraris and other luxury cars who were declaring incomes of less than 30,000 euros a year.
And 19 of the cars were owned by companies that declared a loss in both 2009 and 2010.
Experts calculate that unpaid taxes cost the country around 120 billion euros a year,
That's nearly four times the value of the Prime Minister's austerity budget.
Mario Monti's government has now re-released tv ads which suggest tax evaders are parasites.
Italy's huge public debt and almost static growth have put it at the heart of the euro zone debt crisis.
And Monti is keen to spread the pain of budget cuts and tax rises as evenly as possible.
Related stories
Editor:Zhang Rui |Source: CNTV.CN