Watch Video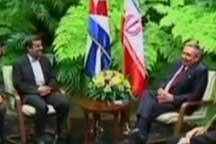 Play Video
Iranian President Mahmoud Ahmadinejad has met with Cuban leader Raul Castro in Havana on the third stop of his Latin American tour.
Ahmadinejad was greeted by Castro at the Palace of the Revolution where they both reviewed an honour guard and held private talks.
Moments before meeting with Raul Castro, Ahmadinejad placed a wreath at Revolution Square in remembrance of Cuban national hero, Jose Marti, otherwise known as the Apostle of Cuban independence.
Ahmadinejad will spend less than 24 hours on the island.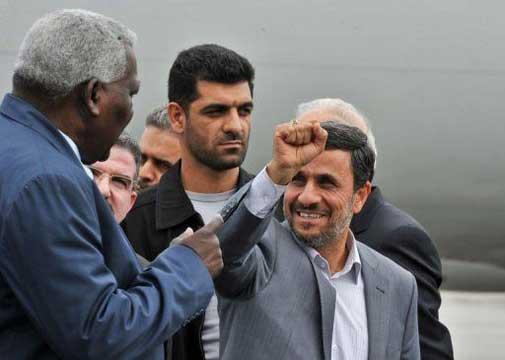 Ahmadinejad arrives in Havana to deliver a speech to students and for a meeting with
Cuban President Raul Castro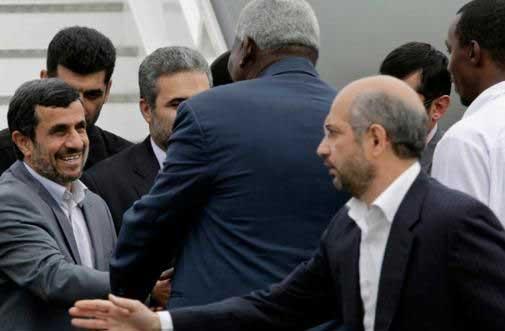 Ahmadinejad arrives in Havana to deliver a speech to students and for a meeting with
Cuban President Raul Castro
Editor:Liu Fang |Source: CNTV.CN