Watch Video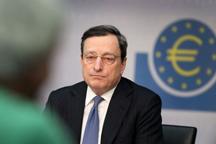 Play Video
European Central Bank president Mario Draghi is meeting press in Frankfurt, following a meeting of the Governing Council.
As expected, the ECB will keep benchmark rates at 1 percent, the lowest level ever after two consecutive cuts.
Analysts say the steady hold will allow the bank to assess the impact of crisis-fighting steps it took in the last two months of 2011. Markets will be keeping a close eye on the press conference, for any sign the ECB could steer rates even lower in coming months.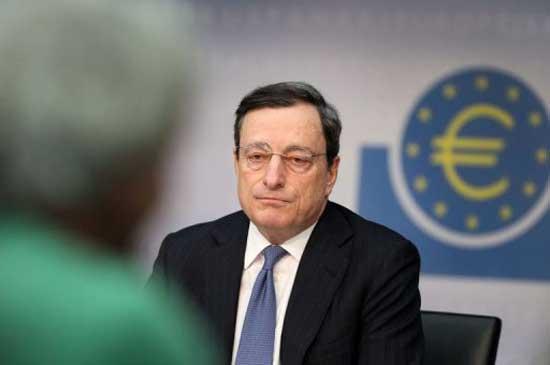 Mario Draghi, President of the European Central Bank addresses the media during the
press conference following a meeting of the ECB Governing Council in Frankfurt/Main,
western Germany.
The Bank of England is also keeping interest rates at record low of half a percent Thursday, where they have been since March 2009.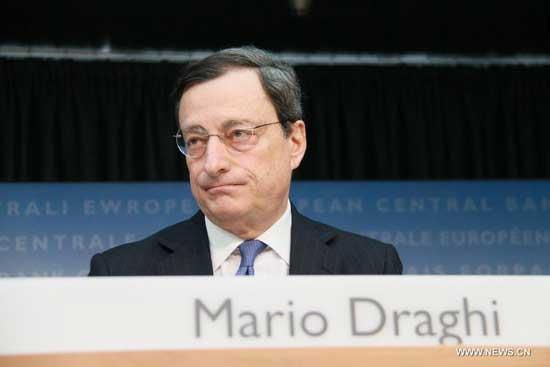 Mario Draghi, President of the European Central Bank (ECB), addresses the media
during the press conference following a meeting of the ECB Governing Council in
Frankfurt, Germany, on Jan. 12, 2012. The governing council of the ECB on Thursday
decided to keep the benchmark interest rate steady at 1 percent after two
consecutive reductions.(Xinhua/Shen Zhengning)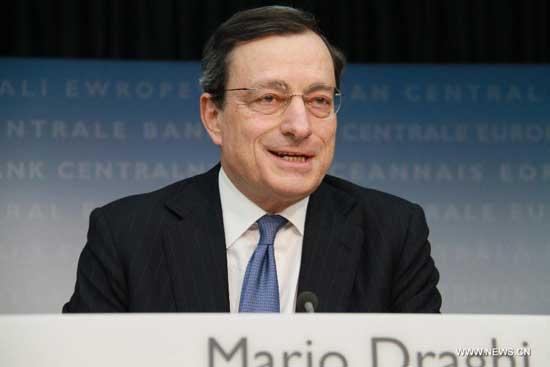 Mario Draghi, President of the European Central Bank (ECB), addresses the media
during the press conference following a meeting of the ECB Governing Council in
Frankfurt, Germany, on Jan. 12, 2012. The governing council of the ECB on Thursday
decided to keep the benchmark interest rate steady at 1 percent after two
consecutive reductions.(Xinhua/Shen Zhengning)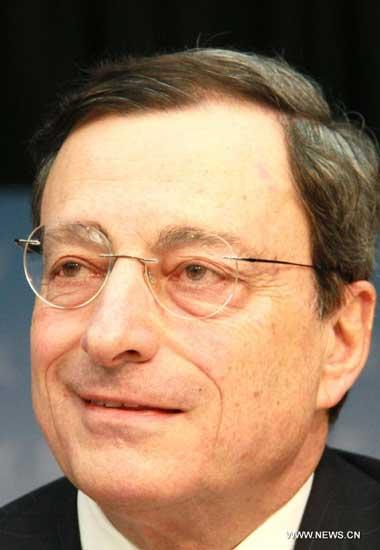 Mario Draghi, President of the European Central Bank (ECB),
addresses the media during the press conference following a
meeting of the ECB Governing Council in Frankfurt, Germany,
on Jan. 12, 2012. The governing council of the ECB on Thursday
decided to keep the benchmark interest rate steady at 1 percent
after two consecutive reductions.(Xinhua/Shen Zhengning)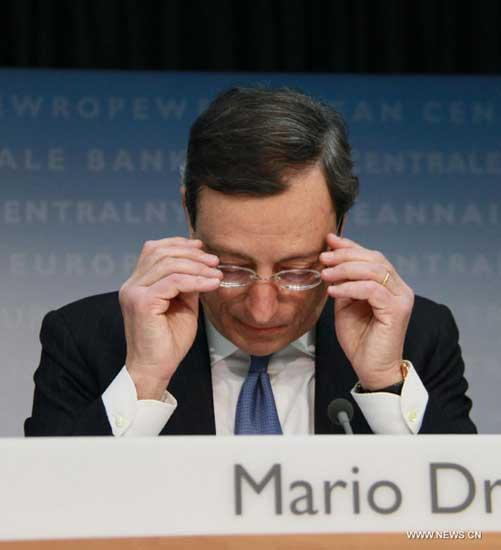 Mario Draghi, President of the European Central Bank (ECB), addresses the media
during the press conference following a meeting of the ECB Governing Council in
Frankfurt, Germany, on Jan. 12, 2012. The governing council of the ECB on Thursday
decided to keep the benchmark interest rate steady at 1 percent after two
consecutive reductions.(Xinhua/Shen Zhengning)
Editor:Zhang Rui |Source: CNTV.CN