Watch Video
Play Video
Rescuers are frantically searching a capsized cruise ship for survivors, after the luxury liner went aground off the coast of Italy. So far, three bodies have been recovered with dozens still missing.
It was a scene reminiscent of the Titanic. Passengers described moments of chaos, as they escaped the doomed ship by crawling along upended hallways, desperately trying to reach safety.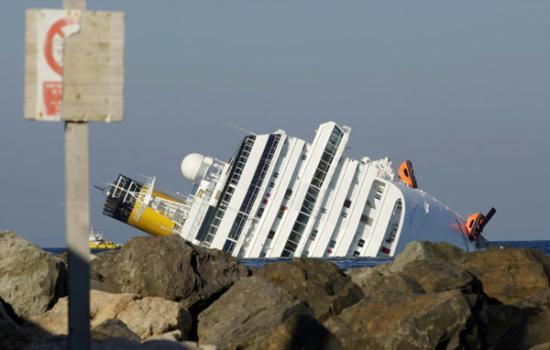 Costa Concordia cruise ship is seen after it ran aground off the west coast of Italy at Giglio island January 14, 2012. [Photo/Agencies]
Captain Cosimo Nicastro said that those unaccounted for could be in "the belly of the ship" some 18 hours after it apparently hit a reef near Giglio island.
Authorities have been checking names against the passenger list, but confusion has arisen over the number of missing.
Ennio Aquilini, head of Fire Brigade Rescue Operation, said, "We are working and we haven't stopped for a moment. At this very moment our men from the fire brigade are inside the ship even though the ship is not safe. We have made checks with divers, it seems stable but we cannot be sure."
Helicopters whisked some to safety, while other survivors were rescued by private boats in the area. Witnesses said some people jumped from the ship into sea.
By Saturday morning, the ship was lying virtually flat off Gigio's coast, its starboard side submerged in the water and the huge gash showing clearly on its upturned hull.
Authorities said they had launched an investigation into the accident, but declined to comment on possible causes.
Editor:Zhang Dan |Source: CNTV.CN