Watch Video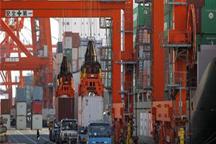 Play Video
The world's third-largest economy has reported its first trade deficit, in 31 years. Analysts attribute the result to last year's March disasters, a strong local currency and increasingly expensive energy costs. Wang Yiqian takes a look at what this all means, for Japan's export-reliant economy.
Data from Japan's Finance Ministry shows, the nation's trade deficit for 2011 stands at 2.49 trillion yen, or about 32 billion U.S. dollars. That's the result of increasing imports, and falling exports. Meanwhile, December also marks the third straight monthly deficit.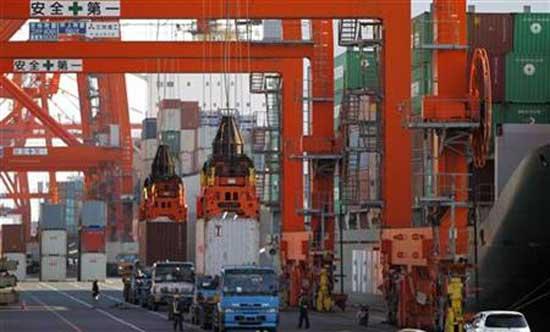 Workers load cargo containers onto trucks at a port in Tokyo January 25, 2012.
Economists note the figures underscore the growing pressures on the world's third largest economy, which relies heavily on exports. Japanese officials also share this concern.
Japanese chief cabinet secretary Osamu Fujimura said: "Amid the rising yen and other factors, there is much concern over the hollowing out of industries. As such, we need to nurture new industries through regulatory reforms and comprehensively promote policies that will strengthen our growth potential."
Some are not so optimistic about the future, citing the gloomy outlook in Europe and the U.S. as factors behind the soaring yen. Investors are flocking to the currency as a relative safe haven. But others say the current situation should be short-lived.
Takuji Okubo, chief Japan economist for Societe Generale said: "We think it's more or less a temporary factor, and Japanese export is being hurt by strong yen and also the weak demand. But it's not that that we expect U.S. and Europe continue to suffer a weak growth for forever. Yes, they have a huge structural problem, but it should be solved in a given time. So, I would expect Japanese exports should regain its strength in a few years time."
Besides, analysts say running a current account deficit would spell trouble for Japan, as it means Japan cannot pay the cost of financing its huge public debt without overseas funds.
Editor:Zhang Rui |Source: CNTV.CN