Watch Video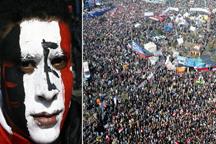 Play Video
Tens of thousands of Egyptians have rallied to mark the one-year anniversary of the first protests that led to the fall of President Hosni Mubarak.
But debate raged over whether the rally was a celebration or a second push for change. Thousands of Islamists, liberals and ordinary citizens made their way to the iconic Hahrir square after a night of rare rainfall, hailed by many as an auspicious sign.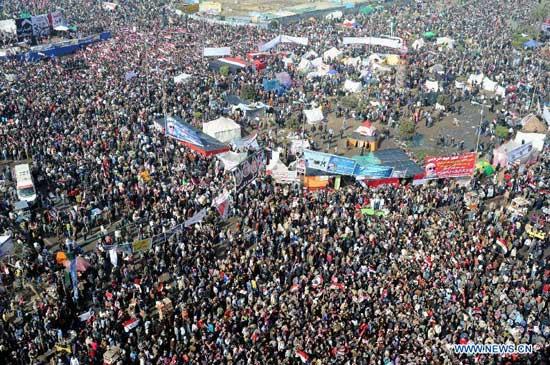 Egyptians participate in a rally marking the first anniversary of the "January 25th
Revolution" on the Tahrir Square in Cairo, capital of Egypt, Jan. 25, 2012.
(Xinhua/Qin Haishi)
Protesters carried banners with a wide range of messages, reflecting the disagreement over what Wednesday's rally symbolised.
The Muslim Brotherhood, which dominates the newly elected parliament, is there to celebrate.
But several other groups, including pro-democracy movements behind last year's turmoil, insist they are there to reignite their unfinished revolution and demand the ouster of the military council that took over when Mubarak resigned.
Editor:Zhang Rui |Source: CNTV.CN