Watch Video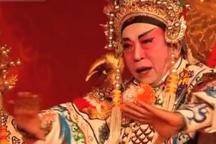 Play Video
The New Order Era in Indonesia saw the banning of many art forms originating from China. But since the 1999 reforms, many of these traditions have reemerged from the shadows. Andy Saputra reports on one man's struggle to preserve the Chinese opera in Indonesia.
Salim's first love came early in life. He first saw an opera when he was 14, and the 70 year old has been in love ever since.
He grew up in the city of Medan, which has one of the strongest Chinese roots in Indonesia, there, he learned to hone his skills as one of Indonesia's most well known Chinese opera performer.
Chinese Opera Singer Salim Tan said: "I love the stories in the opera, it has always provided me an escape."
Just when his career was looking up, Indonesia underwent a regime change.. And all forms of Chinese art forms were made illegal in the name of unity.
Heartbroken, he went to Jakarta to work as a construction worker, but he never gave up his dream.
Tan said: "Of course I miss it, during that time, I would just read the opera books and sing to myself."
Reporter: "When Chinese culture were prohibited here, the young generation was disconnected from their roots, driving traditional arts like this one. Close to extinction."
With the new found freedom in the reform era in 1999, Salim together with his family and old friends, started doing shows in restaurants and small events.
Now, the opera that he loved so much has started a comeback, proving to be popular among Indonesian, both Chinese descendants and among those who aren't.
And with the year of the dragon closing in, his agenda is full, but Salim says that his aim for the future is a lot bigger.
Salim said: "I'm doing this so that the young can know their roots and have a sense of belonging to our culture, and hopefully they will want to keep it alive for their children as well."
Editor:Zhang Rui |Source: CNTV.CN