Watch Video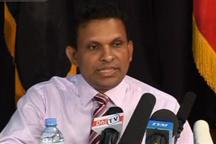 Play Video
The Maldives' new defence minister has vowed to punish those responsible for acts of violence and destruction on Wednesday - calling the nation's unrest "acts of terrorism."
Newly appointed defence minister Mohsmmrf Nazin said: "The Maldives National Defence Force strongly condemns the act of terrorism which involved arson of public property, destruction of public property and threats posed to the public, public safety and security forces which were conducted by the riots in the last 24 hours."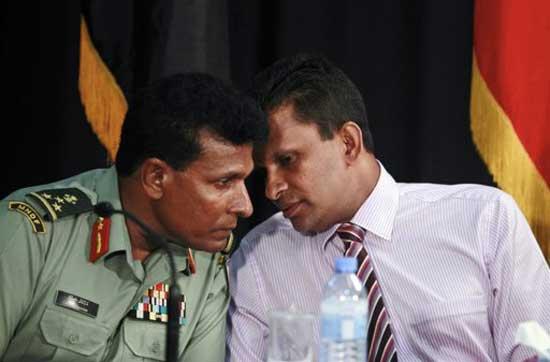 Maldivian Defence Minister Mohamed Nazim (R) specks with new Chief of Maldivian National
Defence Forces Ahmed Shiyam during a news conference in Male February 9, 2012.
He also said the defence force would uphold the nation's constitution and enforce law and order.
Thousands of supporters of former President Mohamed Nasheed swept into the streets on Wednesday after Nasheed said he had been forced from power at gunpoint rather than resigning voluntarily. They clashed with security forces in Male, the capital, and attacked police stations in remote parts of the nation. Police Commissioner Abdullah Riaz said that 18 police stations on several islands along with an undetermined number of court houses and police vehicles, were destroyed.
Police said they detained 49 people after the Male rioting.
The new government insists there was no coup and a court issued an arrest warrant for Nasheed on Thursday.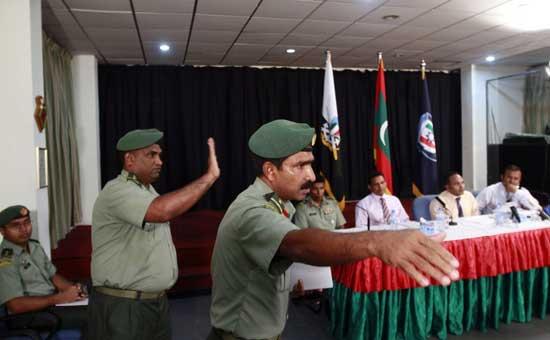 Two army officers gesture to reporters to use a microphone to ask questions during a news
conference addressed by Maldivian Defence Minister Mohamed Nazim (3rd R) in Male February 9,
2012.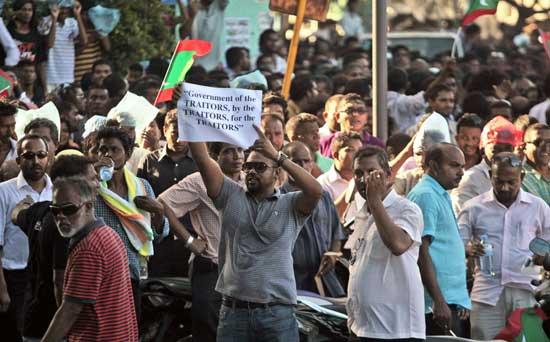 A supporter of Mohamed Nasheed, who resigned Tuesday from his post as Maldivian President, hold
a placard and participate in a protest in Male, Maldives, Wednesday, Feb. 8, 2012.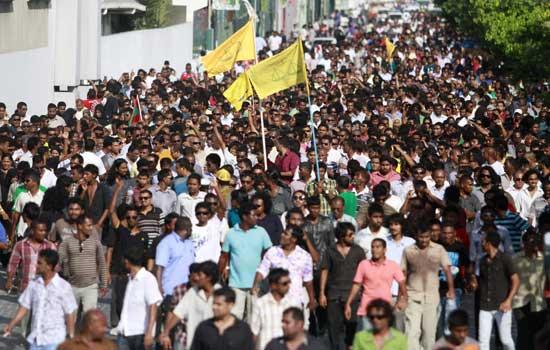 Supporters of ousted Maldivian President Mohamed Nasheed march towards the police headquarters
during a protest in Male February 8, 2012.
Editor:Zhang Rui |Source: CNTV.CN