Watch Video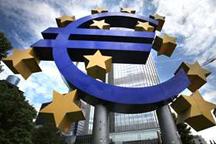 Play Video
The European Central Bank has kept its benchmark interest rate unchanged at a record low 1%. The bank has now left rates alone for two straight meetings while it waits to see whether the eurozone economy needs further stimulus from even lower numbers.
Europe's Central Bank has kept its interest rate on hold at one percent.
ECB President Mario Draghi said the decision followed promising economic reports. Draghi said: "Available survey indicators confirm some tentative signs of stabilization in economic activity at low level around the turn of the year. But economic outlook remains subject to high uncertainty and downside risks."
In the short term, the focus is on Greece, where the political parties have finally reached an agreement on austerity measures to pave the way for a second bailout.
Draghi refused to say anything about how the ECB's holdings of Greek bonds would be treated.
Nick Parsons is head of markets strategy at National Australia Bank. Nick Parsons said: "If you're sat in the ECB or indeed in Germany the hope has got to be that the other southern European peripherals looking in at that situation will recoil in horror at the prospect that faces Greece and will themselves be more willing to comply. In return for that compliance I think we will see Germany being more open towards fiscal transfers and we'll see the ECB if necessary moving to buy directly sovereign bonds in the primary markets."
But for the single currency, he remains optimistic:
Nick Parsons said: "There is a solution and whether or not Greece stays in the euro we still expect it to be stronger than it is now, by year end."
In the UK, the Bank of England said it was keeping interest rates at 0.5%, where they've been since March 2009.
Britain's central bank also extended its quantitative easing program by £50 billion, bringing the total stimulus to £325 billion.
It's a welcome boost for the coalition government which has come under fire over its harsh spending cuts, at a time when unemployment is at its highest level in 17 years.
Editor:Zhang Rui |Source: CNTV.CN