Watch Video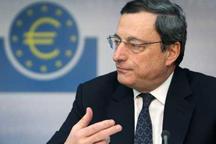 Play Video
Eurozone finance ministers are meeting in Brussels, just hours after Greece agreed to implement painful new austerity laws. The new measures are among preconditions that Greece must satisfy, if it is to receive a second bailout from the EU and the International Monetary Fund.
As CCTV correspondent Jack Barton reports from Brussels, the fresh rescue funds are badly needed to avoid an involuntary default next month, something that could spark a chain reaction across the Eurozone.
President of Eurogroup and Prime Minister of Luxembourg Jean-Claude Juncker attends a press
conference after the Eurogroup finance ministers' meeting in Brussels, capital of Belgium, Feb.
9, 2012. Eurozone finance ministers said late Thursday that the Greek authorities have not done
enough to convince international lenders to approve a crucial new bailout package.
(Xinhua/Thierry Monasse)
Greece Finance Minister Evangelos Venizelos arrives at Brussels to meet his counterparts. But after a month of delays, the news on Greece stole the show.
Mr. Draghi would announce on rumors that central bank was planning to accept indirect losses on the Greek. But some officials including the EU commission's own deputy, the Dutch Prime Minister and his former Finance Minister say the Eurozone could and should observe the shock of the Greek departure.
Without fresh rescue funds, Athens would not be able to service its current dead. And new bailout is not just dependent on the financial steadily nations.
President of the European Central Bank (ECB) Mario Draghi speaks at a press.
Related stories
Editor:Zhang Rui |Source: CNTV.CN