Watch Video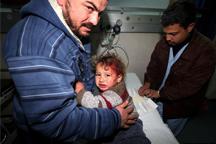 Play Video
Israel has launched airstrikes on Gaza, hitting a number of targets, including a workshop in Gaza City. A statement from the Israeli military says this was in response to Palestinian rocket attacks on southern Israel.
Israeli officials say Palestinian militants fired three rockets from Gaza into Israel on Saturday, but caused no damage.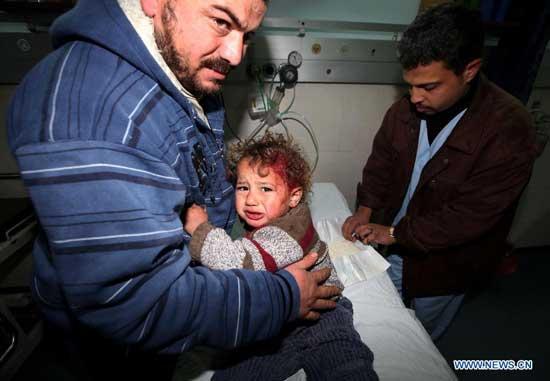 An injured Palestinian boy receives a medical treatment after an Israeli airstrike at
al-Shefa hospital in Gaza City on Feb. 19, 2012. Israeli fighting helicopters struck
southern Gaza City on Saturday night in retaliation to earlier rockets attacks fired
from the Gaza Strip on southern Israel, witnesses and security sources said.
(Xinhua/Wissam Nassar)
So far, no casualties have been reported following the strike on the workshop in Gaza City.
But Palestinian health officials say six people were injured following the strikes on other targets in Gaza.
For many years, rocket and mortar fire from Gaza were a near-daily occurrence.
Then in winter 2008, Israel launched a blistering assault on Gaza. Attacks and border clashes have continued, but on a much-reduced scale.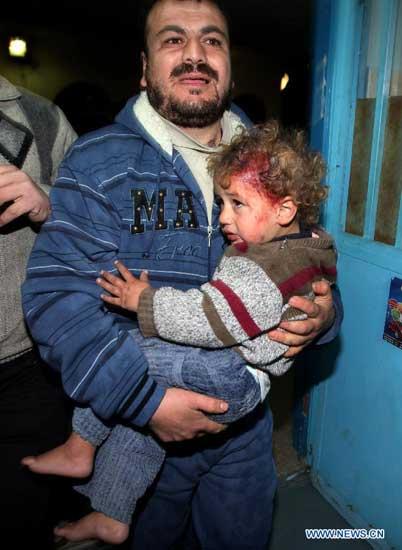 An injured Palestinian boy is taken to al-Shefa hospital after
an Israeli airstrike in Gaza City on Feb. 19, 2012. Israeli fighting
helicopters struck southern Gaza City on Saturday night in retaliation
to earlier rockets attacks fired from the Gaza Strip on southern
Israel, witnesses and security sources said. (Xinhua/Wissam Nassar)
An injured Palestinian boy receives a medical treatment after an Israeli airstrike at
al-Shefa hospital in Gaza City on Feb. 19, 2012. Israeli fighting helicopters struck
southern Gaza City on Saturday night in retaliation to earlier rockets attacks fired
from the Gaza Strip on southern Israel, witnesses and security sources said.
(Xinhua/Wissam Nassar)
Editor:Zhang Rui |Source: CNTV.CN