Watch Video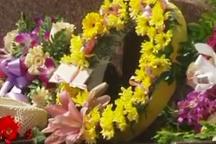 Play Video
It's 70 years since Japanese bombers swooped on Darwin, in northern Australia, sinking Allied ships in the harbor and killing hundreds of people. For years the attack was rarely mentioned, but now the story is finally being told.
Australian Prime Minister Julia Gillard said: "In two waves two hundred and forty two Japanese planes appeared in the air over this small but strategic township. A young sailor, Harry Dale said "they all glistened silver in the sun, like they were painted with silver frost", but those planes brought only destruction,"
Retired Lieutenant Commander Eric Thompson said: "Darwin was completely unprepared for what happened. We knew there was going to be an invasion, or thought there was going to be an invasion of the Japanese but most of us thought it would be on the land, not in the air. So that's why we were caught completely unprepared."
Thousands of people gathered on Sunday in Darwin to commemorate the 70th anniversary of the Japanese bombing in World War Two. The raids left 243 people dead and many more injured.
This is the first time the Australian government has recognized the day as a national day of observance.
Dignitaries laid wreaths at the memorial to those who lost their lives in the bombing. Active soldiers recreated the raid and reaction of soldiers on the ground, who responded with anti-aircraft and machine gun fire.
Editor:Zhang Rui |Source: CNTV.CN