Watch Video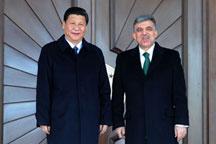 Play Video
Chinese Vice President Xi Jinping has made a four-point proposal to further develop relations between China and Turkey. This was made during talks with Turkish President Abdullah Gul.
Xi Jinping said China encourages high-level exchanges between the two countries and also supports an increase in Turkish imports and investment. China has also backed Turkey's active role in international and regional affairs.
Xi Jinping also held talks with Turkish Prime Minister Tayyip Erdogan during which he praised Turkey's growing role in trying to resolve "hot issues" such as the Iranian nuclear dispute and conflicts in the Middle East. This is Xi Jinping's last stop on a trip that took him to the United States and Ireland.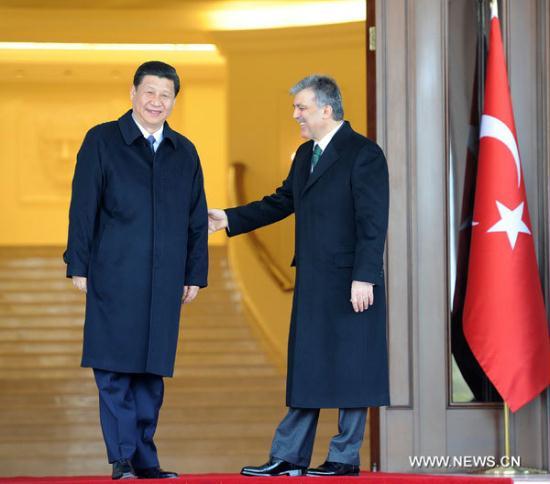 Chinese Vice President Xi Jinping (L) meets with Turkish President Abdullah Gul in Ankara, Turkey, Feb. 21, 2012. (Xinhua/Liu Jiansheng)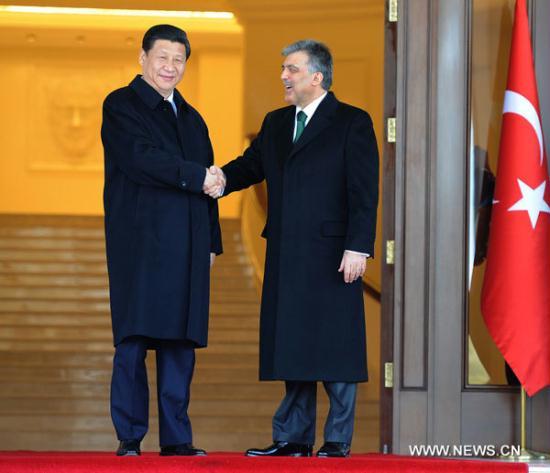 Chinese Vice President Xi Jinping (L) meets with Turkish President Abdullah Gul in Ankara, Turkey, Feb. 21, 2012. (Xinhua/Liu Jiansheng)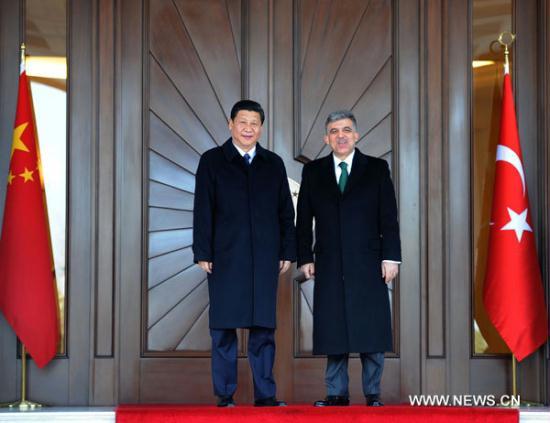 Chinese Vice President Xi Jinping (L) meets with Turkish President Abdullah Gul in Ankara, Turkey, Feb. 21, 2012. (Xinhua/Liu Jiansheng)
Editor:Zhang Jingya |Source: CNTV.CN