Watch Video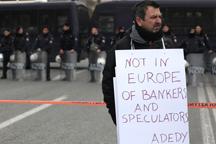 Play Video
Workers from some of Greece's largest unions and state-run organizations have held protests and a strike. They say austerity cuts imposed by the government are driving the public to desperation.
The strikes took place after the government passed a law in parliament cutting pensions and approving a decree to reduce the minimum wage of private sector workers.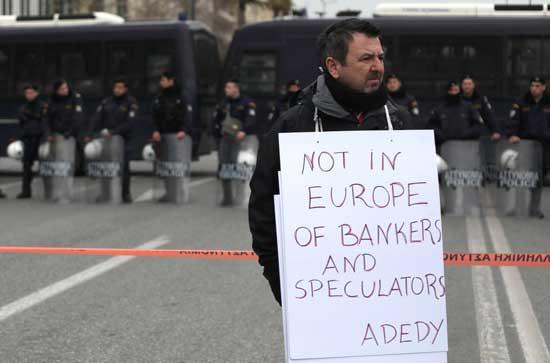 An employee at the state-run Workers' Housing Organization.OEK, holds a banner in front of
riot police during a protest in central Athens, Wednesday Feb. 29, 2012.
The new austerity measures mean that 15,000 civil servants will lose their jobs.
Concerns have been growing that the repeated cuts will stifle hope of recovery and make it impossible to cut a public debt burden of 160% of GDP.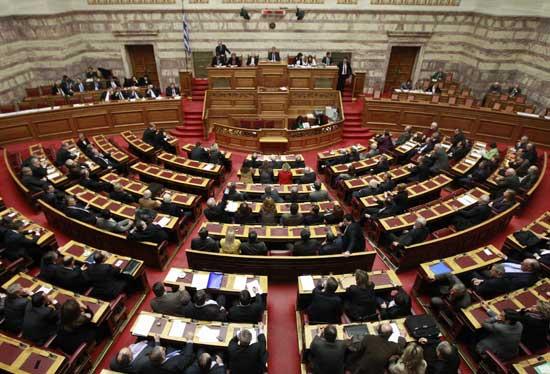 Greek lawmakers attend a parliament session in Athens, February 28, 2012.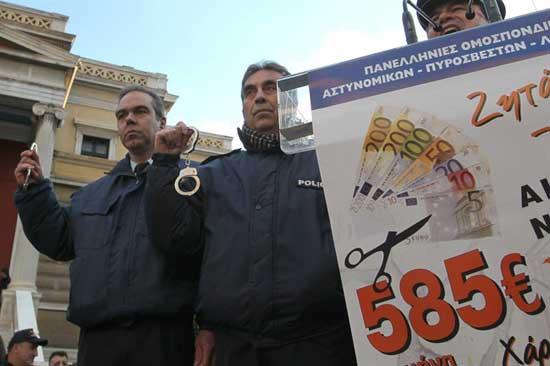 Protesting policemen hold handcuffs during a demonstration against the Greek government's
austerity measures outside the Greek Parliament in Athens, on Tuesday, Feb. 28, 2012.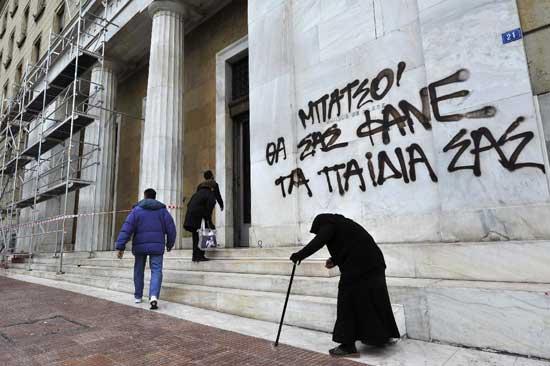 An elderly woman begs by the Bank of Greece headquarters in Athens on Feb. 14.
Related stories
Editor:Zhang Rui |Source: CNTV.CN