Watch Video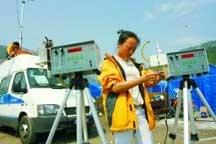 Play Video
Revised "Air Quality Standards" were released in China on Wednesday.
The new standards include measurements of PM2.5 and ozone according to a statement from the State Council issued following a meeting presided over by Premier Wen Jiabao.
PM2.5, or airborne particulate matter smaller than 2.5 micrometers in diameter, is particularly harmful to human health.
The government plans to monitor PM2.5 in four municipalities, 27 provincial capitals, and three key regions -- east China's Yangtze River Delta, south China's Pearl River Delta and the Beijing-Tianjin-Hebei area in the north in 2012.
In 2013, the monitoring will be extended to 113 cities on the state environmental protection list and to all cities at prefecture level or above in 2015.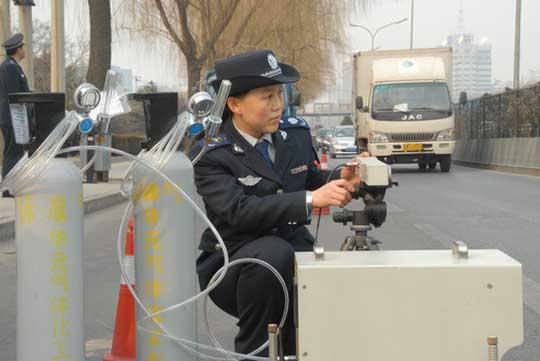 Zhang Zhijie, an emission management official with the environmental protection bureau of
Chaoyang district in Beijing, tests monitoring equipment near a park on Tuesday. (Source:
China Daily / Geng Feifei)
China revises air quality standards, including PM2.5
BEIJING, Feb. 29 (Xinhua) -- The State Council on Wednesday passed revised air quality standards which include an index for PM2.5, or fine particulate matter 2.5 microns or less in diameter. Full story>>
Editor:Liu Fang |Source: CNTV.CN