Watch Video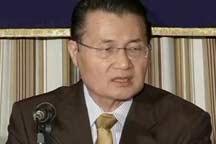 Play Video
A commission investigating Japan's Fukushima disaster has found "negligence" on the part of the government and plant operator. Meanwhile, the Tokyo Electric Power Company has opened up the stricken plant to journalists for a second time, weeks ahead of the anniversary of the March 11 disasters.
Koichi Kitazawa, Member of Independent Investigation Commission, said, "The reason why the accident became so large, so extensive, was because of the lack of a sense of responsibility and professional negligence on safety issues of Tokyo Electric Power Company and the government."
As part of Tokyo Electric Power's efforts to reassure the public, it's allowing reporters to see the continuing work to make safe the reactors that were hit by last year's quake-tsunami. More than 3,000 people are now working at the plant to make sure the reactors are made safe and that no more radioactive substances escape. The tour of the plant revealed that reactor number three has been left a mess of tangled metal and reactor one is now completely covered with a tarpaulin-like structure while workers can be seen on the roof.
The Japanese government insist the tsunami-crippled reactors are all in a "state of cold shutdown" and things are under control. Thousands of people remain evacuated from a large area surrounding the stricken plant with no end in sight for the many who left homes and farms in the shadow of the leaking reactors.
Editor:Zheng Limin |Source: CNTV.CN