Watch Video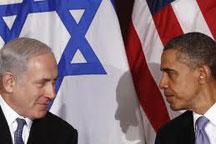 Play Video
Israeli Prime Minister Benjamin Netanyahu will meet with US President Barack Obama in Washington. Some say their meeting will be decisive regarding a possible strike on Iran.
About this time last year, Israel's prime minister was received enthusiastically as he addressed the U.S. Congress. But when Benjamin Netanyahu meets President Obama this week, the talk is bound to be quieter, and more intense. That's because this time around, Iran is on the agenda and Israel is pressing the US government for the okay to strike Iran before its leaders develop nuclear weapons.
Avigdor Lieberman, Israel Foreign Minister, said, "Israel's security and future is not anybody else's business. It is up to Israel's government to decide on matters of its citizens."
Sharp statements like that, inferring Israel will strike when ready regardless of U.S. approval have stirred debate. And analysis has run the gamut. Some liken the Washington meeting to a terse chess match to speculating that Israel's government will back the U.S. administration into a corner saying: Either you strike or we will.
Other analysts say it's more subtle than that; After all, these are leaders of two countries with longstanding friendly ties. Those analysts say it's more a case of Israel looking to the United States for a yellow light.
Ephraim Kam, analyst of Israel National Security Institute, said, "The yellow lines means the U.S. administration says neither yes nor no. Which means at least Netanyahu doesn't want a red light - which means I'm not going to say "don't go" which means either you support us or at least don't say anything."
Predictions are the two leaders will weigh effectiveness of current Iran sanctions and discuss timelines for a military option. A poll released this week shows 81% of Israelis don't want the government to strike without U.S. approval.
Orr from Tel Aviv said, "The States is our big mother and we should listen to our big mother; America will defend us if they will give us the green light. Maybe if they won't give us the green light and we will strike, maybe the States won't defend us or be behind us. I don't know."
The same poll also shows 68% of Israelis believe if Israel strikes Iran, there will be prompt retaliation. And THAT is not appealing.
Ricky from Tel Aviv said, "I'm concerned because we are gonna be attacking them and they're gonna be attacking us and it's a catch 21 situation and no one's gonna win at the end. So what's going to happen? It's scary."
Scary or not, this week's Washington meeting will be decisive in planning a future scenario.
Related stories
Editor:Shi Jierui |Source: CNTV