Watch Video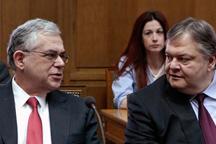 Play Video
Greek Prime Minister Lucas Papademos says Greece has avoided the "quicksand" and is once again standing on firm ground following its successful bond swap agreement with private creditors.
Greece averted the immediate risk of an uncontrolled default, winning strong acceptance from its private creditors for the deal which will eat into its mountainous public debt and clear the way for a new international bailout.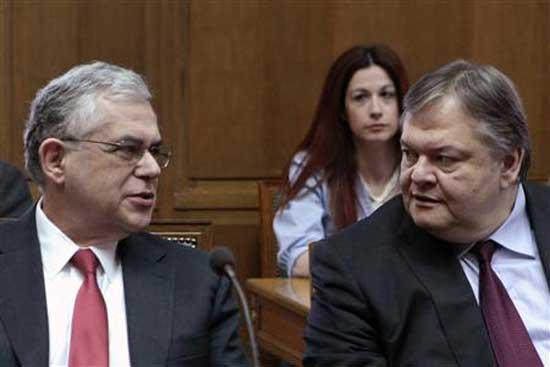 Greece's Prime Minister Lucas Papademos (L) talks with Finance Minister Evangelos
Venizelos before a cabinet meeting at the parliament in Athens March 9, 2012.
The finance ministry said creditors had tendered 85.8 percent of the 177 billion euros in bonds regulated by Greek law. This would reach 95.7 percent of all privately-held Greek debt with the use of "collective action clauses" to enforce the deal on creditors who refused to take part voluntarily.
But Greece remains a long way from solving its daunting economic, political and social problems. Reforms demanded by the EU and IMF along with deep budget cuts have provoked serious violence in Athens and helped propel unemployment to well over 20 percent as the nation suffers its fifth year of recession.
Lucas Papademos said: "We carried out a very difficult project. With the completion of the remaining steps, with the final approval and the signing of the loan agreement next week, we avoid the quicksand of the last months, we now stand on firm ground. For the first time Greece is not adding but removing state debt from the backs of its citizens and the next generation.
We continue to have an uphill road before us. The funds that we are going to save from interest and amortization, we have no right to squander. We need to utilize them to modernize the structures of the country, to make our economy competitive, to tidy up the state."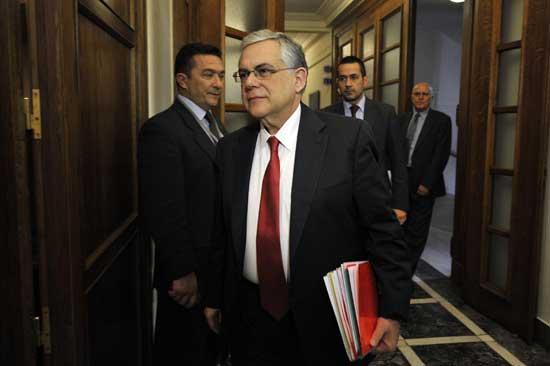 Greek prime Minister Lucas Papademos arrives for a cabinet meeting at the Greek
Parliament in Athens.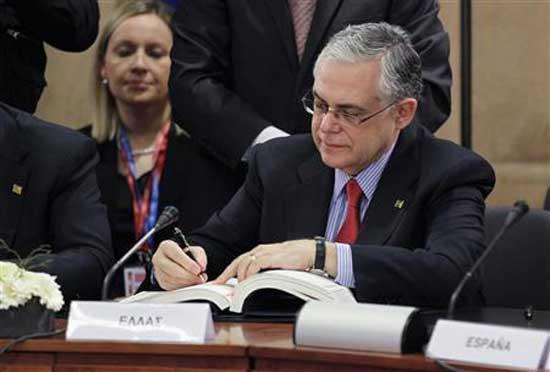 Greece's Prime Minister Lucas Papademos signs a "fiscal compact" enshrining common
debt rules among the 17 members of the euro zone during a European Union leaders
summit in Brussels March 2, 2012.
Editor:Zhang Rui |Source: CNTV.CN