Watch Video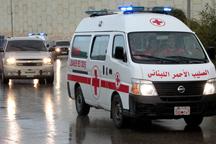 Play Video
A large number of wounded Syrians are heading to Lebanon for treatment. According to the UN, some 7,500 Syrians have now been killed since the protests against Syrian President Bashar al-Assad began in March last year.
Wounded Syrians say travelling to Lebanon for treatment is the only option for them since they fear entering any hospital in Syria.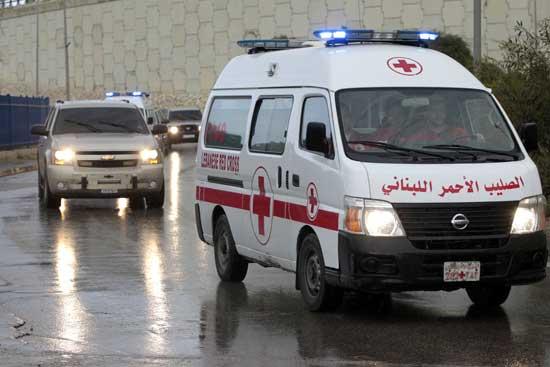 A convoy of Lebanese Red Cross ambulances escorted by Lebanese police vehicles carry
the two injured French journalists who were trapped at Baba Amr neighborhood in Homs
province after they were wounded in a rocket attack during the Syrian troops'
onslaught, to arrive at Beirut international airport, Lebanon, on Friday March 2,
2012.
In this hospital in northern Lebanon, there is a steady flow of wounded arriving from Syria. Hospital staff say they have received some 37 people so far this month. In February, the hospital treated 180 people with varying degrees of injuries. In one of the hospital rooms lies a man with an amputated arm and shrapnel wounds to his body and head. He says it was the result of a rocket that landed two meters away from him last month. He arrived in Lebanon two days ago, but it was too late to save his arm.
Wounded Syrian national said: "I call on the international community and humanitarian aid groups to save the Syrian people from the real massacres that are being committed everyday, not only in Baba Amr. The story of Baba Amr will be repeated in the rest and the whole of the Syrian governorates if they do not a put an end to this."
Why are the wounded taking the long and dangerous road to Lebanon, instead of being treated at home? One, who was not willing to be identified, told us why.
Wounded Syrian national said: "We cannot be treated in Syria's hospitals because in any hospital the security forces will enter and take the injured. If the wounded is pro-regime...well, there are no pro-regime wounded, and if they are anti-regime then they either kill them or they torture them to death. In Homs, there is the national hospital and the military hospital. Any wounded person who enters any hospital even the private hospital, the security forces will raid the hospital, the security forces and the Shabbeeha, and take the injured to the military hospital and they will kill them there.''
Many people say the Baba Amr district of Homs, the centre of anti-Assad protests, has been "completely destroyed" as a result of the bombardment in which thousands are believed to have been either killed, wounded, or forced to flee.
Editor:Zhang Rui |Source: CNTV.CN