Watch Video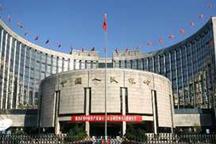 Play Video
China's central bank held a press conference on Monday morning, governor Zhou Xiaochuan and others were on hand to answer questions from media. The central bankers maintained that its monetary policy stance would continue to be prudent and that liquidity is the main concern.
PBOC Governor Zhou Xiaochuan said adjustments to the reserve of deposits banks must keep with the central bank aren't necessarily indicative of monetary easing or tightening, but are instead related to the central bank's management of liquidity, such as its purchases of foreign exchange.
Zhou Xiaochuan said: "The money released by the triple R cuts will flow into all aspects in the domestic economy, or we say banks could have better liquidity. Then they could allocate the capital to different loan borrowers. So there won't be a certain direction in its flow, as you mentioned to boost confidence in the stock market or flow into real estate industry. "
He also says China has ample room to further cut the reserve requirement ratio for banks. And any decision would be based on market liquidity conditions and foreign exchange inflows.
Zhou said: "Theoretical speaking, banks' reserve ratio still has a lot of room to adjust in future. The current ratio is a little bit more than 20 percent. But we used to have a very low level in the end of the 90s, about 6 percent. Besides, many countries have even lower reserve ratios. So there is more space for us to adjust the triple R."
Concerning interest rate tools, Zhou also said the central bank must take international capital flows into account, as high interest rate could draw in speculative money from global markets.
Related stories
Editor:Zhang Rui |Source: CNTV.CN