Watch Video
Play Video
China's special envoy on Syria Zhang Ming met with Arab League Secretary General Nabil El-araby and other officials at the League's headquarters in Cairo on Tuesday. Zhang says China and Arab countries agree on the need to find a political solution to the crisis in Syria.
Zhang said: "We exchanged viewpoints, and we want to say there is agreement between China and all Arab countries to solve the Syrian matter politically."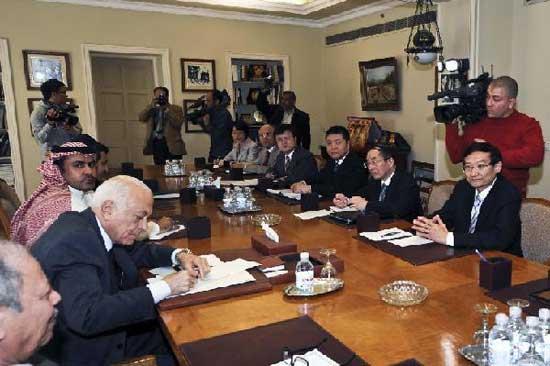 China's Assistant Foreign Minister Zhang Ming (1st R) meets with Arab League (AL)
chief Nabil al-Arabi (2nd L) in Cairo, capital of Egypt, March 13, 2012. Visiting
Assistant Foreign Minister Zhang Ming who is also a special envoy of the Chinese
government, held talks here on Tuesday with AL chief Nabil al-Arabi on Syrian and
other regional issues. (Xinhua/Li Muzi)
The Chinese envoy told reporters that he's on a mission to discuss a six-point Chinese initiative on finding a peaceful solution to the crisis. The plan calls for an immediate end to the conflict and for dialogue between President Bashar al-Assad and the opposition with a rejection of foreign interference.
Last week, China pledged to send a special envoy to Saudi Arabia, Egypt and France to explain its position on Syria.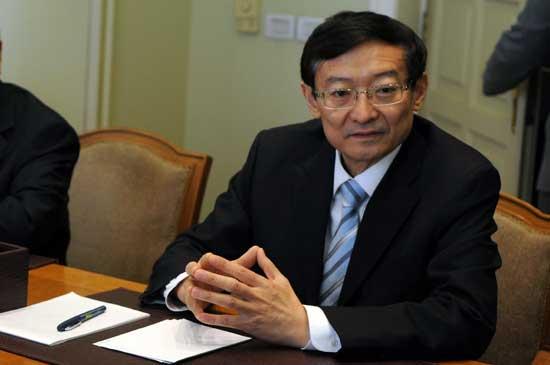 Chinese envoy Zhang Ming meets with Arab League Secretary General Nabil al-Arabi to
explain Beijing's position on Syria in Cairo.
Editor:Zhang Rui |Source: CNTV.CN