Watch Video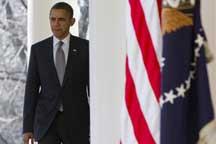 Play Video
A massacre in Panjwai district took 16 people's lives last weekend. It doesn't seem to be a good time for U.S. army to withdrawal early.
Two allies and the two biggest troop contributors to the International force in Afghanistan, but behind the smiles real pain at recent events.
Barack Obama said, "The United States takes this as seriously as if it was our own citizens and our own children who were murdered. We're heartbroken over the loss of innocent life. The killing of innocent civilians is outrageous and it's unacceptable"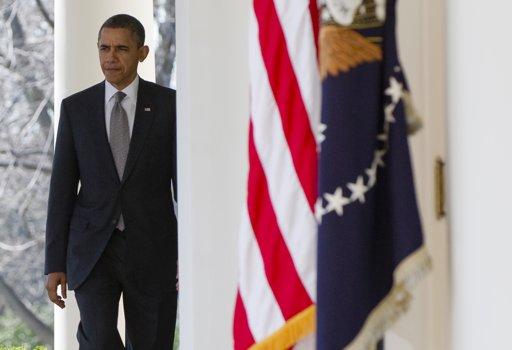 US President Barack Obama walks to the Rose Garden of the White House in Washington,
DC. Obama sought to calm outrage over a massacre of civilians by a US soldier in
Afghanistan, telling Afghans he took it as seriously as if Americans had been
slaughtered. (AFP Photo/Saul Loeb)
The uproar at US troops burning Korans was bad enough, but the weekend's massacre of 16 civilians in Panjwai in Kandahar by at least one US Marine has underscored the precarious nature of this protracted and unpopular conflict.
James Traub, columnist, said, "A lot of these terrible things that have happened are not a sign of policy failure they are a sign of a war in an impossible setting where there is such deep hostility and suspicion to the United States that there is zero margin for error and in a world where everything becomes immediately known, the errors are quickly known and magnified "
But the policy too has problems. While there have been military successes against the Taliban, the training of Afghan Security forces has been slow and filled with mistrust and sometimes violence- and winning over the civilian population has largely failed. Discussions had already been ongoing at the White House about a speedier withdrawal and some in Congress and on the Republican campaign trail are also raising the question-in the wake of the massacre that is something US President Obama may weigh more heavily
James Traub, columnist, said, "Now after all these disasters have come I think it increases the political pressure for him to leave early but it also increases the strategic pressure, that is to say there is less of a sense that they can succeed in the mission that they set themselves over the course of the next two to three years"
Some Allies like France have already announced their troops will be leaving Afghanistan sooner than planned, and even a suggestion that British troops would start to come home in 2013 has led to questions over their commitment. This afternoon the White house says there has been no change in policy.
With popularity for the war in Afghanistan at an all time low it won't take many more incidents like this weekends killings to raise the rhetoric on an early withdrawal. But with thousands of US servicemen dead many more wounded not to mention the hundreds of billions of dollar spent, any early withdrawal could look like a failure.
Related stories
Editor:Zhang Dan |Source: CNTV.CN