Watch Video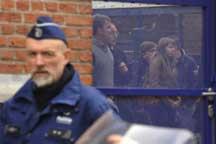 Play Video
22 Belgian children have died in a bus crash in Switzerland. 6 adults, including the two coach drivers, were also killed as they were on their way home from a school ski trip.
The bus was travelling in the Valais region when it crashed into a tunnel wall. 24 other children on board were injured, some seriously. The cause of the accident is not yet known.
Around 200 rescuers worked through the night, while twelve ambulances and eight helicopters ferried the injured to hospital. The Belgian Ministry of Defense has given access to two aircraft for families of the victims to be flown to the site.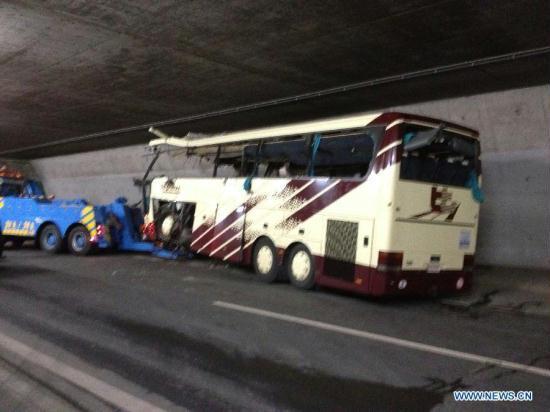 Photo taken on March 13, 2012 shows the bus at the accident site in a highway tunnel in
Valais state, Switzerland. A bus with Belgian plate crashed in the highway tunnel on
Tuesday night, killing 28 people, including 22 children, and causing 24 others injured.
(Xinhua/Wang Zhao)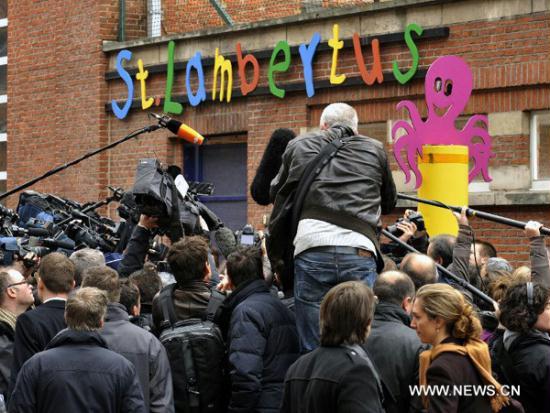 Journalists gather outside the Sint Lambertus School in Haverlee in the suburbs of Belgian
city of Leuven on March 14, 2012. Twenty-eight Belgians, including children from two
schools in Lommel and Heverlee in Belgium, were killed in a serious bus accident that
occurred in southwest Switzerland on Tuesday night, Swiss police confirmed early Wednesday.
(Xinhua/Wu Wei)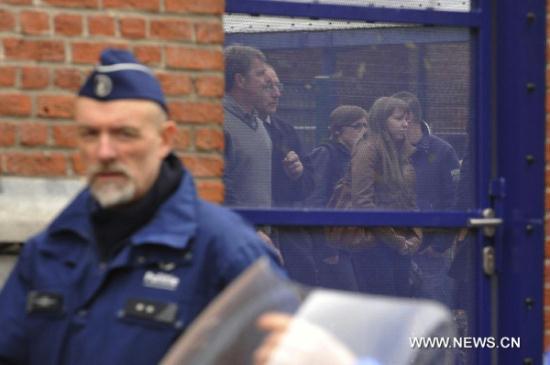 Relatives of the school students gather at the Sint Lambertus School in Haverlee in the
suburbs of Belgian city of Leuven on March 14, 2012. Twenty-eight Belgians, including
children from two schools in Lommel and Heverlee in Belgium, were killed in a serious bus
accident that occurred in southwest Switzerland on Tuesday night, Swiss police confirmed
early Wednesday. (Xinhua/Wu Wei)
Editor:Zhang Dan |Source: CNTV.CN