Watch Video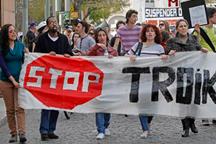 Play Video
Police and demonstrators have clashed in central Lisbon during a march against austerity measures that coincided with a day of nationwide strikes.
The large-scale clashes left at least three people injured during a march through Lisbon's streets by thousands of the "indignados", or "angry ones", movement on Thursday. They were protesting against austerity measures announced by the government and to be discussed by the lawmakers in the parliament.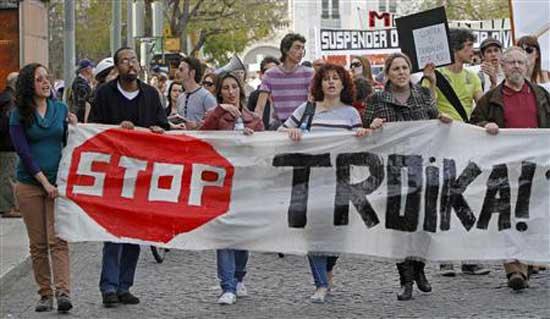 Protesters carry a banner during the Portuguese general strike in Lisbon March 22,
2012.
The strike, called by Portugal's biggest trade union, the General Confederation of Portuguese Workers, and supported by the "indignados," brought the city to a halt as all public services shut down. Schools were closed, and hospitals were operating on reduced staffing.
One protester said: "There was a protest from the Rossio Square to the parliament, and en route the police arrested two or three people, so we tried to defend them but we couldn't as the police were brandishing batons. There were three head injuries"
Armenio Carlos with CGTP Union said: "This general strike was important to show to this government that there are other ways, other proposals and there is the will and force, present every day, demanding new ways for our country."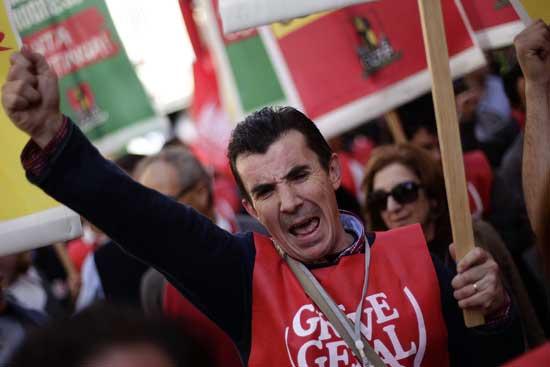 Demonstrators shout slogans during a protest in Lisbon March 22, 2012.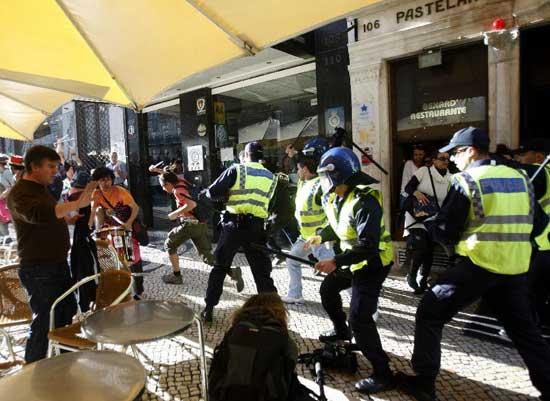 Police officers charge protestors during a demonstration following a 24-hour general
strike in downtown Lisbon.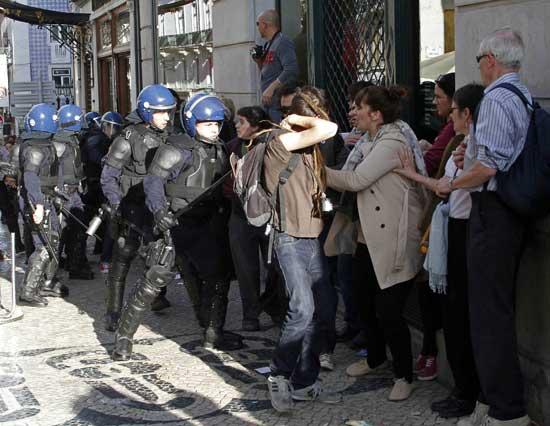 Riot policemen scuffle with protesters during the Portuguese general strike in Lisbon
March 22, 2012.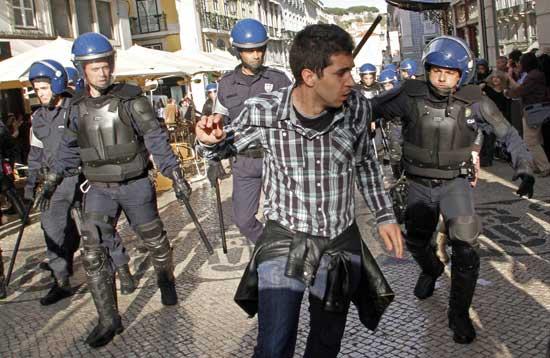 A protester runs away from riot policemen during a charge in Lisbon downtown during
the Portuguese general strike March 22, 2012.
Editor:Zhang Rui |Source: CNTV.CN