Watch Video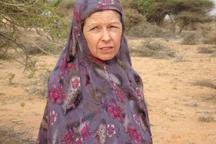 Play Video
Freed British hostage Judith Tebutt is headed back home after close to seven months. The 56-year-old from Hertfordshire was freed on Wednesday and flown to Nairobi after her family paid pirates a ransom. It's still unclear how much was paid. but the British Government has been categorical that it was not involved in any ransom.
Judith Tebutt was abducted off the Kenyan coast from the remote Kiwayu safari beach resort near the Kenya-Somalia border suspected Somali pirates. The couple were the only guest s at the luxury beach resort when the pirates struck in the early hours of September 11th last year. They shot and killed Judith's husband, David during the incident, before snatching her away into Somalia.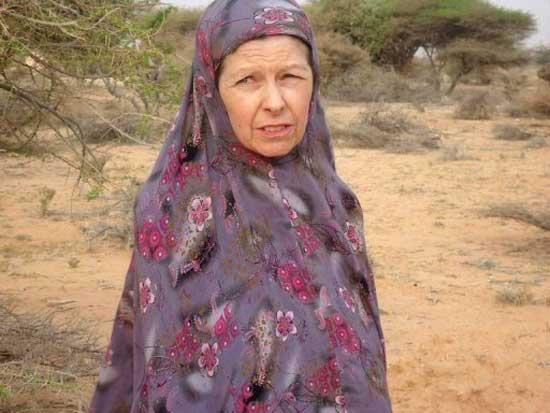 Freed British hostage Judith Tebbutt has arrived in the Kenyan capital after being
released in war-torn Somalia where she had been held in captivity for more than six
months.
Judith Tebutt said: "I'm very relieved to have been released. Seven months is a very long time, and under the circumstances when my husband has passed away, it has been harder."
A thin, wearily looking Judith was released in the Addado region, about 50km from the Ethiopian border and about 500km northeast of Somalia's capital Mogadishu. A social worker , Tebbutt revealed she did not know that they had killed her husband for two weeks after she was kidnapped.
It's still unclear exactly who or how much was paid as ransom to her kidnappers, with sources putting it at between 800,000- 1.3 million dollars. The money was dropped from an aircraft.
Judith Tebutt said: "It's good to see other people."
News of her release came as a relief to George Moorhead the owner of the now closed resort which boasted of luxury bangalows overlooking the Indian Ocean.
George Moorhead, owner of Kiwayu Safari village said: "Well I feel greatly relieved that Judith who was being held against her will for over six months is back being reunited with her son, but I can say at the same time very sad that her husband isn't with her."
Moorhead says he shared drinks with the couple the night they arrived at the resort -- the eve of the attack -- and described them as being in good spirits as they chatted about their son and the safari they had been on.
Moorhead said: "I spoke to them on their first night which is when the unfortunate event happened and we had drinks and chatted and they were in very good spirits and talking about their son and as one does socially about family and things, about their safari in Africa and so it was all a sudden abrupt chain of events afterwards and everything was shattered, their lives and everything.
Tebbutt's kidnapping and the subsequent abductions of foreigners prompted Kenya to send hundreds of troops Into Somalia in October in an attempt to crush the al Qaeda-linked al shabaab militants, whom Nairobi blamed for the attacks.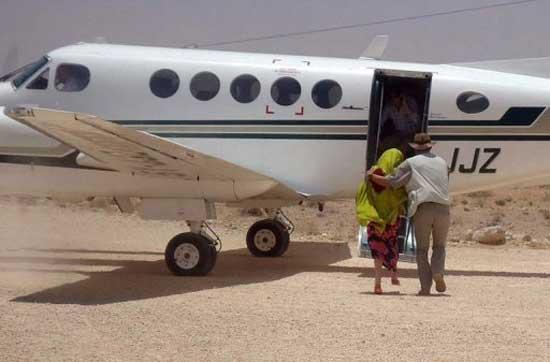 British hostage Judith Tebbutt (left) is escorted to a plane at Adado airport after
she was released from captivity in Somalia.
Editor:Zhang Rui |Source: CNTV.CN