Watch Video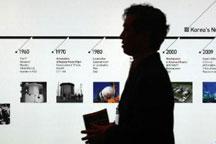 Play Video
South Korea hosts a Nuclear Industry Summit today. Many see it as a warm up event ahead of Monday's Seoul Nuclear Security Summit, which will be attended by leaders from more than 50 countries, including the United States and China.
South Korean Prime Minister Kim Hwang-sik has addressed the summit of around 200 corporate leaders and energy specialists. Today's summit seeks to promote the benefits of safe atomic energy. Also Seoul has hosted a "Sherpa" Meeting, as international experts gathered to try and set the ground work for the major summit next week.
Meanwhile, foreign anti-nuclear activists stage a protest in southern Seoul to condemn the Nuclear Industry Summit that took place ahead of next week's Nuclear Security Summit.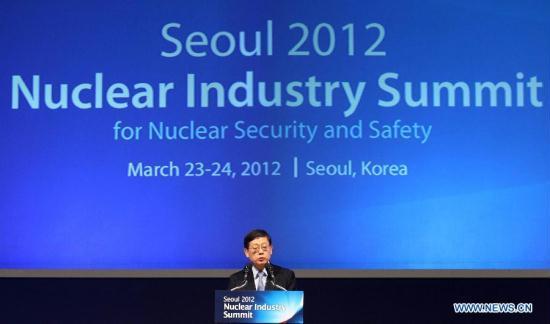 South Korean Prime Minister Kim Hwang-sik addresses the openning ceremony of the 2012 Nuclear Industry Summit in Seoul, South Korea, on March 23, 2012. The 2012 Nuclear Industry Summit, an official pre-summit event in conjunction with the Nuclear Security Summit, started on Friday in Seoul. (Xinhua/Park Jin hee)
Related stories
Editor:Zheng Limin |Source: CNTV.CN