Watch Video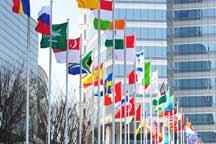 Play Video
The 2-day Seoul Nuclear Security Summit is scheduled to start on Monday. It will host heads of state and policy makers from 53 countries and 4 international organizations.
From Washington to Seoul, the world's second nuclear summit has a clear goal.
Nuclear safety and proliferation as well as nuclear terrorism will be topics discussed during the summit.
Qu Xing, Director of China Institute of Int'l Studies, said, "The Summit will focus on strengthening nuclear management, and international cooperation, setting up international legal systems, as well as efforts to reduce the number and intensity of Uranium and Plutonium stock piles. Their aim is to put those plans into practice."
The Seoul summit will also cover topics including nuclear proliferation and nuclear terrorism.
In the aftermath of Japan's nuclear crisis, global atomic facilities are now facing harsh scrutiny.
To address the new concerns, the summit will also touch upon issues like the operation of nuclear power plants, and safeguards.
"At the summit, South Korea will suggest that nuclear security and its protection are equally important. In fact, they are inseparable from each other. After the Fukushima nuclear crisis, the whole world has begun to reconsider their own nuclear policies." Qu said.
Many analysts are hoping the summit will provide an international platform to solve nuclear concerns.
Related stories
Editor:Zheng Limin |Source: CNTV.CN