Watch Video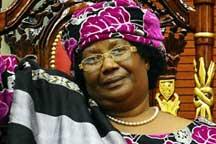 Play Video
Just two days in office, Malawi's new president, Joyce Banda, has already begun restructuring government operations by replacing the controversial national police chief. But once her immediate priorities are tackled, perhaps her biggest challenge is to fix the country's economy. Under former President Bingu wa Mutharika, who died last week, the economy showed major signs of distress. Banda is now under pressure to create jobs, attract foreign investment, and bring the country back from the brink. CCTV's Shon Osimbo reports.
This is the state Malawi has been in for the past year, long queues at petrol stations, and a shortage of basic goods. Malawi is known for its dependence on foreign aid, but things were interrupted under the late Bingu wa Mutharika, who clashed with international donors. That plunged the country into an economic crisis, which led to a crippling foreign exchange situation and a shortage of basic commodities like fuel and sugar.
In rural areas, infrastructure remains weak. Computers and a decent internet connection are rare, and electricity comes and goes. The smooth inauguration of new Malawi President Joyce Banda was hailed on Sunday as a triumph of democracy. But local media have warned that Malawi's first female president faces high expectations.
Many of the 13 million Malawians have faith in their new leader, but hope she deals with the economic crisis urgently.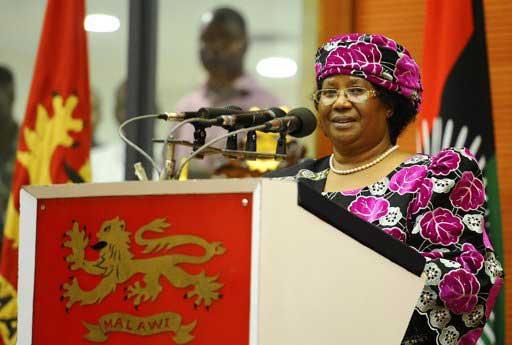 Malawi's new President Joyce Banda delivers a speech at her inauguration.
John Bwanali, driver, said, "The issue of the economy is crucial and she needs to find quick solutions. She needs to involve us all and as many well wishers as she could."
Humphrey Mvula, political and economic analyst, said, "She is somebody who would like to see things happen. She believes in decency, high quality of performance by individuals, she will interact, she will ask you she will help she will be able to say, 'this is not right' in the face. She will able to listen, she is a good listener of various voices and take cue from good listening."
More than 80 percent of Malawi's population earn a living from subsistence farming and saw bumper harvests during Mutharika's first term. But over the years many have suffered as government farm subsidies were cut. Most farmers have high hopes for Banda.
Akimu Jalasi, farmer, said, "The president has tough assignments before her. But what we expect is good and stable economy so that we could have money in our pockets. We are in problems now."
With Mutharika gone, Malawians are hoping they can rebuild bridges to the outside world and restore aid funding that helped pay for fertiliser subsidies and seed programmes that had once turned a country of subsistence farmers into food exporters.
Related stories
Editor:Liu Fang |Source: CNTV.CN