Watch Video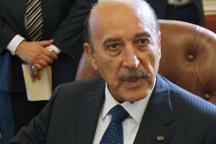 Play Video
The official announcement of the former Intelligence Director and former Vice President Omar Suleimans' presidential bid has been met with anger in Egypt.
Political parties and opposition groups declared this week their intention to unite for a fair election free from the former Mubarak government members. The Egyptian parliament discussed a law to ban former officials to take posts.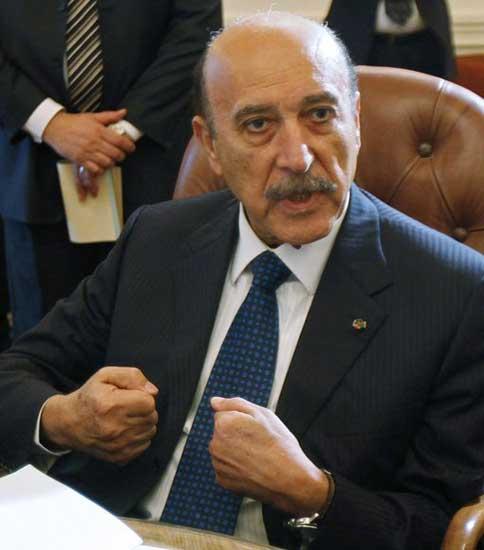 Egyptian Vice President Omar Suleiman talks to representatives from political
parties in the Prime Minister's office in Cairo in this February 6, 2011 fie
photo.
The last minute scene of the former intelligence chief & Vice president, Omar Suleiman, being escorted into the Presidential Elections Commission headquarters with the protection of military police sent shock waves across Egypt. Both the revolutionaries who toppled the former President Mubarak a year ago and the Islamists who felt the power is near were furious for the decision.
Soliman's bid for presidency triggered cooperation between 'pro-revolution' candidates. Presidential hopefuls gathered to announce they are working together to unite pro-revolutionary movements around a single candidate in order to combat remnants of the old administration running in the presidential race. The attendees agreed on several points, all aimed at ensuring fair elections free from former government players
Abul-ela Maadi, head of Moderate Islamist Wasat Party said, "We reject the nomination of the former regime's figures because it would lead to big crisis and would negatively affect everyone."
Political analyst Hamdy Kandil said, "We represent the people and the revolutionaries' stance in rejecting the nomination of the defunct regime's icons because Soliman's decision to nominate himself instead of being in jail is an insult to the revolution and its youth."
The Presidential hopefuls stated that the list of eligible candidates will not be declared before 26 April while their proposal agreed on one sole candidate to represent the group
Presidential candidate Hesham El Bastawisi said, "The idea of agreeing upon a certain candidate cannot emerge before 26 April when the final list of presidential candidates is announced but we agree for the concept."
A legislation is expected to be discussed in parliament on Tuesday, would ban remnants of the former administration from state positions, including presidency.
Reporter: "The meeting and agreement by many of the political powers and presidential candidates came to face Omar Suleiman where his bid was seen as a serious threat to the ongoing uprising.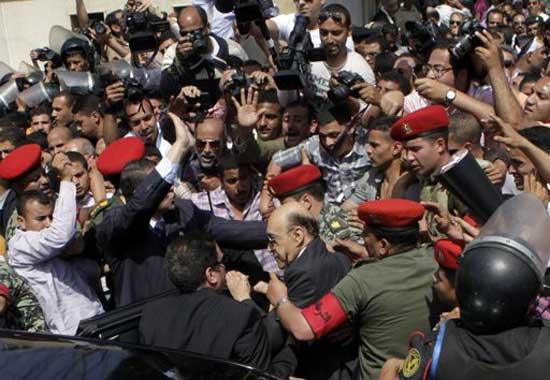 Former Egyptian Vice President Omar Suleiman, center, is escorted by military police
as he prepares to submit his candidacy papers at the Higher Presidential Elections
Commission, in Cairo, Egypt, Sunday, April 8, 2012.
Editor:Zhang Rui |Source: CNTV.CN