Watch Video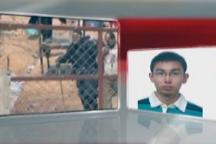 Play Video
Syrian troops have resumed their shelling of residential rebel-held neighborhoods in the central city of Homs. Read more>>
Despite a ceasefire agreement, violent clashes are continuing in many Syrian cities and the political situation is still not stable. Let's speak to CCTV reporter Zhang Chengzhu, in Damascus.
Q1: What's the latest situation there?
Q2: The UN Security Council says it's sending observers to Syria as soon as possible, what's the local response to that?
Editor:Shi Jierui |Source: CNTV