Watch Video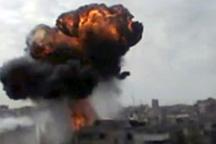 Play Video
Russia has accused unspecified external forces of seeking to undermine Kofi Annan's efforts to end violence in Syria - saying support for government foes was threatening a fragile ceasefire.
Russian Foreign Minister Sergei Lavrov said, "There are outside forces who are not interested in the success of the current Security Council efforts who are trying everything possible to substitute the Security Council with various unofficial forums like 'Friends of Syria' and the like. They are trying as hard as they can to encourage Syrian opposition not to work with the government on the cease-fire and future dialogue,"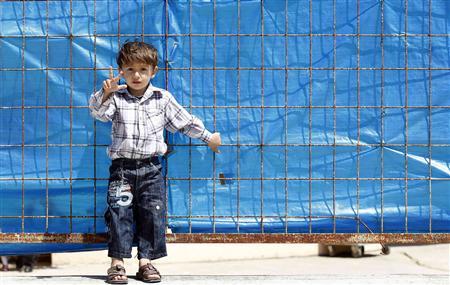 A Syrian refugee boy gestures as he stands in front of the fence at
Yayladagi refugee camp in Hatay province near the Turkish-Syrian border
April 17, 2012.
Six UN representatives are in Syria to monitor the shaky ceasefire. They held their first closed-door meeting in Damascus on Tuesday. The team says it will continue to coordinate with the Syrian government and opposition groups over the next 48 hours. However, sporadic clashes are reported. Activists say four people were killed by shelling in Homs and four others in the city of Idlib on Monday during a gunbattle with government troops.
Interview: What role has Russia played in trying to solve the crisis and why has it been contacting the Syrian opposition?
Crossover:
What's the latest you've got on the observers' mission?
Related stories
Editor:Shi Jierui |Source: CNTV