Watch Video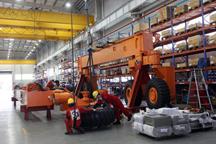 Play Video
China's economy has slowed this year, but officials say industrial output growth is showing positive signs of an acceleration in the second quarter of the year versus the first.
Though March's growth was lower than the previous month, but China's Ministry of Industry and Information Technology believes production activity still has sustainable growth potential and downward pressures are under control.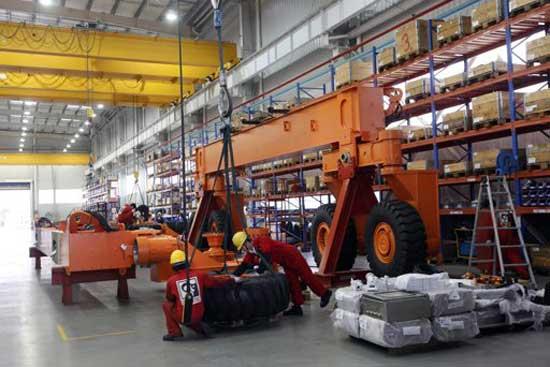 Employees work at a factory in the Shanghai Lingang Industrial Park in Shanghai, April 20,
2012.
Signs of a pick-up.
China's industrial output grew 11.6 percent in the first quarter, down 1.2 percent from the fourth quarter of 2011. Zhu Hongren, chief engineer of China's Ministry of Industry and Information Technology said, fundamentally, the country's industrial sector development remains healthy.
Zhu said, "Though the growth slowed a little bit, compared with our overall target, it is still in an acceptable range. I do believe China's industrial output grew at quite a fast speed thanks to domestic demand. For example, Beijing's sales of consumer goods jumped in the first quarter year on year. So we can come to the conclusion that the industry is running well so far."
However, March industrial output came in at its weakest rate since July 2009. Zhu warned that the soaring prices of raw materials and labour costs are still a challenging for companies. China's industry is on the downstream of the value chain, and over capacity and weak growth of effective demand still remain problems.
Related stories
Editor:Zhang Rui |Source: CNTV.CN