Watch Video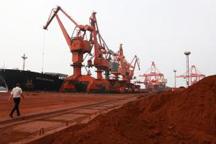 Play Video
The global trade dispute over China's rare earth exports is ongoing. China is in negotiations with the US, EU and Japan in Geneva on Wednesday, over export restrictions. It comes after the three economic blocks appealed to the WTO in March, claiming China's restrictions are in violation of WTO rules.
The Chinese government has reiterated that comprehensive measures to regulate China's rare earth industry, including production caps, export quota cuts and stricter emission standards, are in line with global trade rules.
If all sides cannot reach an agreement by May 12th, 60 days after the appeal, the three countries can demand the WTO to investigate the matter itself and issue a ruling.
Editor:Zhang Rui |Source: CNTV.CN