Watch Video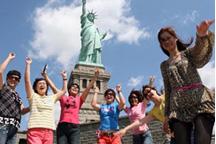 Play Video
The United States is holding a travel show in Los Angeles to bring more tourism dollars into the country in tough economic times. As with most travel expos these days, many exhibitors are looking to attract the increasingly lucrative Chinese segment.
Data from the US Travel Association showed that the country welcome more than 62 million visitors last year. Chinese tourists were a big slice of that pie.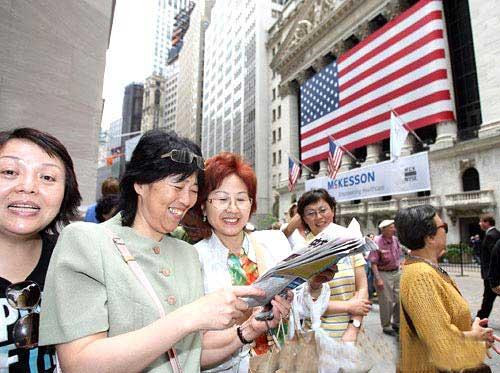 US tries to attract more Chinese tourists.
Rossi Ralenkotter, president & CEO of US Travel Association, said, "Take Las Vegas for example, we get about 100 thousand Chinese visitors a year ... As we look to the future, both for Las Vegas and the US, China is a large growth market for travel. So we're gonna be out there marketing and selling."
With its geological diversity and tourist attractions, the US is enticing more and more Chinese travellers. However, higher prices are stopping some Chinese from visiting.
Zhang Huiling, vice GM of China CYTS Tours Holding Company Ltd., said, "In fact, flights make up the largest part of travelling costs, which makes it more expensive to go to the US than to Europe."
Another obstacle is the complicated visa application procedure. In response, the US has been working on shortening the process for Chinese visitors.
Zhang said, "In the past, Chinese tourists had to wait one to three months to be interviewed for their visa application. From February 13, the waiting period was shortened to within three weeks. It's much easier for travelers to plan their trips."
The US Travel Association said earlier this week that the waiting period will be further shortened this year to less than a week. But some industry insiders say Chinese tourists still have to go through complicated procedures and prepare a long list of application materials.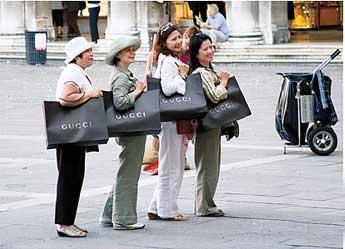 US tries to attract more Chinese tourists.
Related stories
Editor:Zhang Rui |Source: CNTV.CN