Watch Video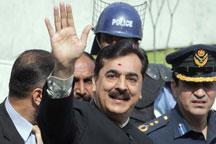 Play Video
Pakistani Prime Minister Yusuf Raza Gilani has been found guilty in a contempt of court case by the Supreme Court.
The three-month trial ended on Tuesday. Gilani had denied he'd been in contempt for failing to reopen corruption cases against President Asif Ali Zardari. He argued that the president, who rejects the corruption charges of using Swiss bank accounts to launder bribes, has immunity as head of state. Following his guilty verdict, the Prime Minister received only a symbolic sentence of a few minutes' detention in the courtroom, instead of an expected sentence of six-month in jail.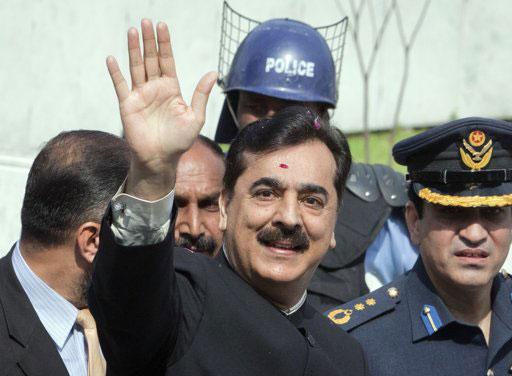 Pakistan's Prime Minister Yusuf Raza Gilani waves after arriving at the Supreme
Court in Islamabad April 26, 2012.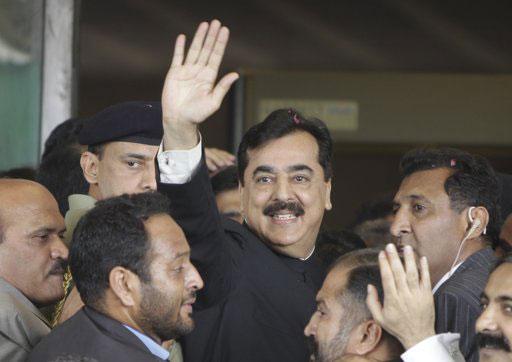 Pakistani Prime Minister Yousuf Raza Gilani, center, waves upon his arrival
at the Supreme Court for a hearing in Islamabad, Pakistan, Thursday,
April 26, 2012.
Related stories
Editor:Bai Yang |Source: CNTV.CN