Watch Video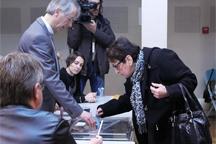 Play Video
France is regarded as one of the two driving forces of the eurozone. The continuing debt crisis means the French election will influence the future of the Europe's common currency.
France and Germany have always been regarded as two engines driving the eurozone's economy.
Europe's common currency is now ten years old.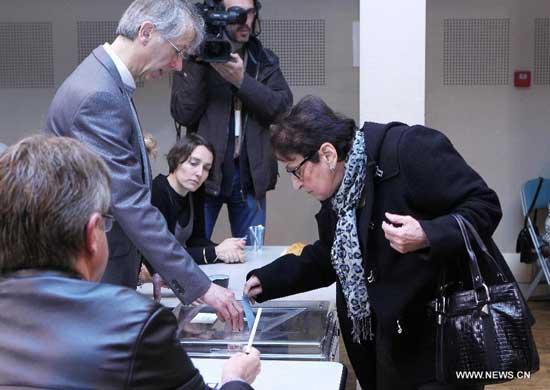 A woman casts her ballot for the second round of the presidential election at a
polling station in Tulle, southern France, May 6, 2012. The second round of polling
that will decide the next French president between Nicolas Sarkozy and Francois
Hollande started in mainland France on Sunday morning. (Xinhua/Gao Jing)
Since the debt crisis hit, German Chancellor Angela Merkal and French President Nicolas Sarkozy have worked to rescue the bloc.
Sarkozy is a staunch defender of the eurozone.
His Socialist rival for the presidency, Francois Hollande, wants France to pull out.
The outcome of Sunday's presidential election will affect the whole region.
Many Germans would welcome a Sarkozy victory.
German tourist Ms. Dahlmann said, "Sarkozy will continue his main policies like before, our chancellor, she prefers if Sarkozy wins too."
Economists warn France will continue to face uncertainties amid the debt crisis, due to its high deficit and low economic growth.
Critics have predicted Hollande could add to the uncertainty of the eurozone if elected.
And this could complicate cooperation with Germany in blazing a way out of the Europe's economic crisis.
Editor:Zhang Rui |Source: CNTV.CN