Watch Video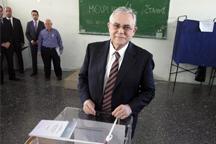 Play Video
Greeks are casting their ballots in their most critical, and uncertain election in decades with voters set to punish the two main parties that are being held responsible for the country's dire economic straits.
The leader of the opposition New Democracy party Antonis Samaras voted in the southern town of Pylos before heading for Athens.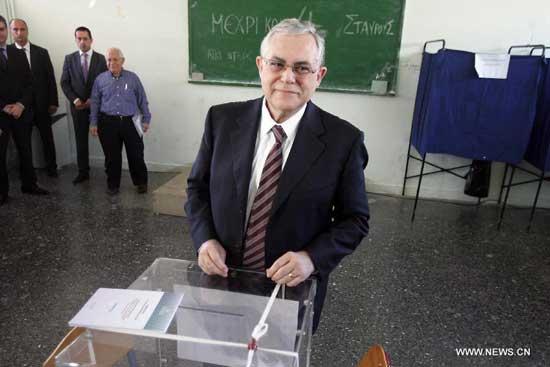 Outgoing Prime Minister Lucas Papademos casts his vote in Ano Kypseli, central
Athens, Greece, May 6, 2012. Voting began Sunday in Greece's first parliamentary
election since the start of the country's deep debt crisis two years ago.
(Xinhua/Marios Lolos)
Former New Democracy leader and Prime Minister Costas Karamanlis cast his ballot in Thessaloniki after giving his strong backing to Samaras. The ruling socialist PASOK party and the New Democracy party have been alternating in power for the last 38 years. Neither is expected to garner enough votes to form a government.
The last opinion polls published before a two-week blackout ahead of the election showed both PASOK and New Democracy haemorrhaging support since the last election in 2009.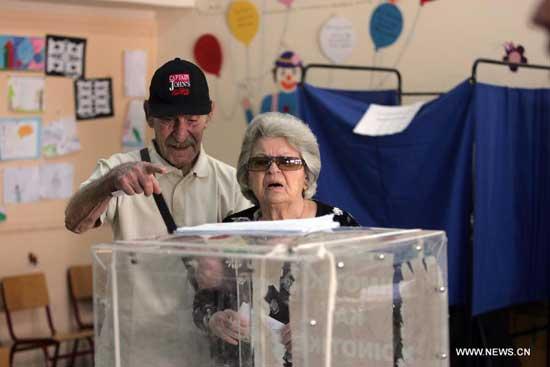 Citizens vote at a polling station in Athens, Greece, May 6, 2012. Voting began
Sunday in Greece's first parliamentary election since the start of the country's deep
debt crisis two years ago. (Xinhua/Marios Lolos)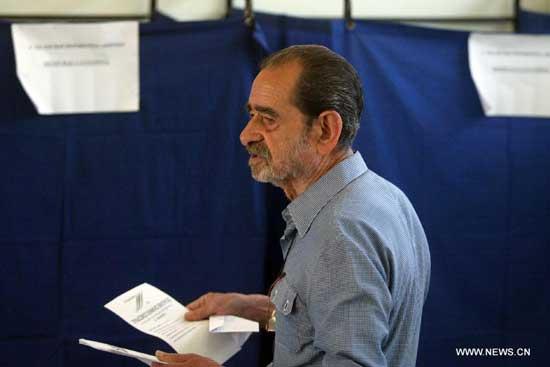 A man is seen at a polling station in Athens, Greece, May 6, 2012. Voting began
Sunday in Greece's first parliamentary election since the start of the country's deep
debt crisis two years ago. (Xinhua/Marios Lolos)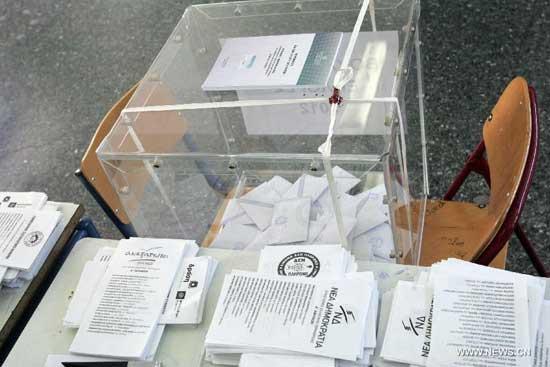 Voting box is seen at a polling station in Athens, Greece, May 6, 2012. Voting began
Sunday in Greece's first parliamentary election since the start of the country's deep
debt crisis two years ago. (Xinhua/Marios Lolos)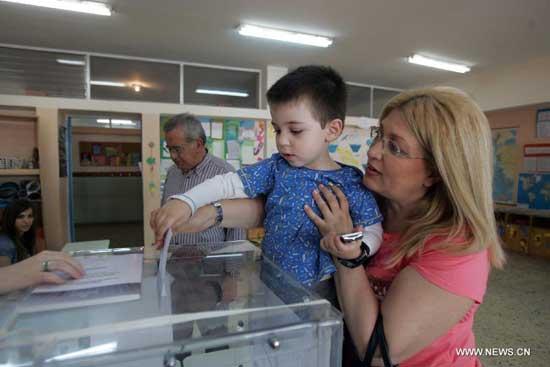 Citizens vote at a polling station in Athens, Greece, May 6, 2012. Voting began
Sunday in Greece's first parliamentary election since the start of the country's deep
debt crisis two years ago. (Xinhua/Marios Lolos)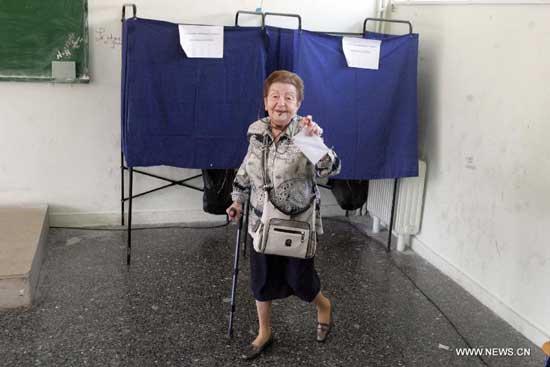 A woman is seen at a polling station in Athens, Greece, May 6, 2012. Voting began
Sunday in Greece's first parliamentary election since the start of the country's deep
debt crisis two years ago. (Xinhua/Marios Lolos)
Related stories
Editor:Zhang Rui |Source: CNTV.CN