Watch Video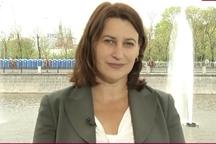 Play Video
Vladimir Putin returns to the Kremlin on Monday. His foreign policy aide, Yuri Ushakov, says Putin is aiming to develop ties between Russia and the US, provided the relationship is equal.Full story >>
Some those who voted against Putin in the March presidential elections have been protesting. The so-called "Million-Man March" by opposition groups got underway in central Moscow on Sunday. For the latest, let's speak to our correspondent Karen Percy at the rally site in Moscow.
Hello Karen,
Q1: How has the public reacted to Putin's re-election as President?
Q2: What's Putin likely to focus on when it comes to foreign and domestic policies?
Related stories
Editor:Zhang Rui |Source: CNTV.CN