Watch Video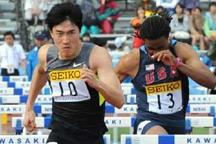 Play Video
Chinese hurdling megastar Liu Xiang has kicked off his outdoor season. After a solid indoor campaign, Liu is ready to get back in the blocks for his favoured 110m distance in Kawasaki, Japan for the Golden Grand Prix.
Liu headed into the IAAF World Challenge Meet in Japan as the heavy favourite to win the title. And the race proved to be a casual drill for the former Olympic and World champion. With most of his close rivals not taking part, Liu Xiang stormed to victory in an overwhelming fashion in the men's 110m hurdles in a winning time of 13.09 seconds.
This is Liu's first outdoor event win leading up to his attempt to bring home another Olympic gold medal from London.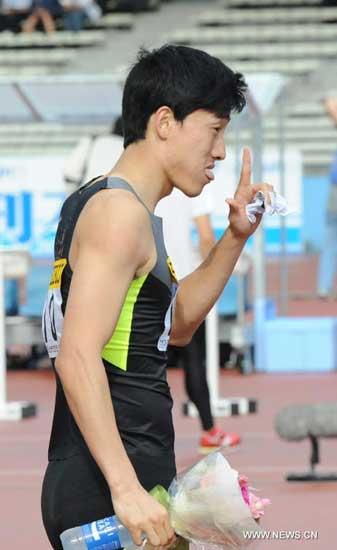 China's Liu Xiang gestures after the men's 110m hurdle
final at the Seiko Golden Grand Prix athletic competition
in Kawasaki, Japan, May 6, 2012. Liu won the race with
a time of 13.09 seconds. (Xinhua/Ma Ping)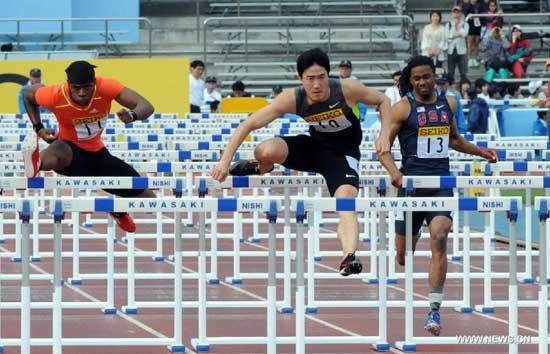 China's Liu Xiang gestures after the men's 110m hurdle final at the Seiko Golden
Grand Prix athletic competition in Kawasaki, Japan, May 6, 2012. Liu won the race
with a time of 13.09 seconds. (Xinhua/Ma Ping)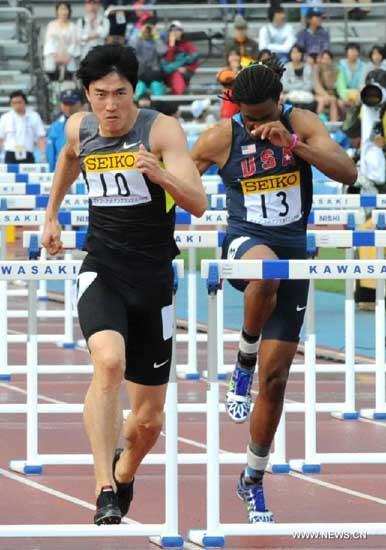 China's Liu Xiang gestures after the men's 110m hurdle final
at the Seiko Golden Grand Prix athletic competition in Kawasaki,
Japan, May 6, 2012. Liu won the race with a time of 13.09
seconds. (Xinhua/Ma Ping)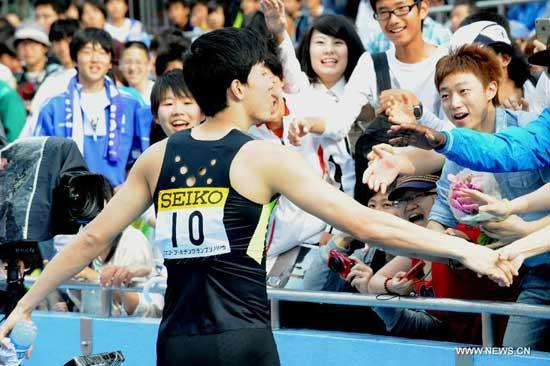 China's Liu Xiang gestures after the men's 110m hurdle final at the Seiko Golden
Grand Prix athletic competition in Kawasaki, Japan, May 6, 2012. Liu won the race
with a time of 13.09 seconds. (Xinhua/Ma Ping)
Editor:Zhang Rui |Source: CNTV.CN