Watch Video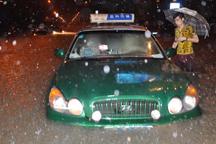 Play Video
Heavy rainstorms have battered several areas in Southern China, destroying houses and cropland. The rain comes after China's national observatory upgraded the warning level from blue to yellow for a new round of rainstorms over the next few days.
Torrential rains have affected South China's Guangxi Zhuang Autonomous Region. Several cities, including the capital city Nanning, have issued their first red alert for torrential rain this year. The rain inundated roads and damaged old buildings in several cities.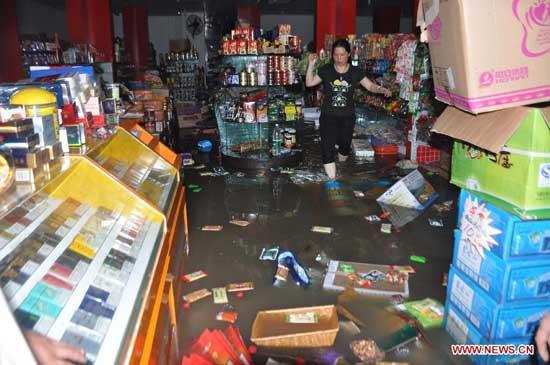 Photo taken on May 12, 2012 shows a supermarket which was flooded after heavy rains
in Liuzhou City, south China's Guangxi Zhuang Autonomous Region. Torrential rains hit
Liuzhou on Saturday night. (Xinhua)
In Hunan province, local authorities say torrential rains have affected the lives of more than 1.9 million people and forced the relocation of almost 80,000 people.
Elsewhere, Jiangxi Province was also hit by heavy rains, as the water in some rivers rose above warning levels. In Shicheng city, 84 houses were destroyed and over 1,500 hectares of crop land were inundated. Local authorities have evacuated more than 3,000 people, and continued to monitor the possible geological disasters.
Finally, the continued rain raised the water level of a hydro power station in Nanping city, in Fujian Province. It forced the station to empty some of the water, in order to guard against possible heavy rain in the coming days.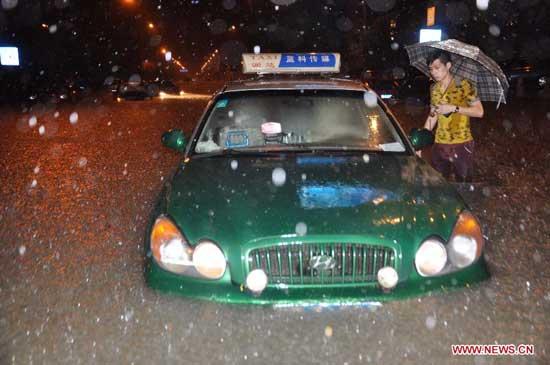 A taxi breaks down in ponding water of heavy rains in Liuzhou City, south China's
Guangxi Zhuang Autonomous Region. Torrential rains hit Liuzhou on Saturday night.
(Xinhua)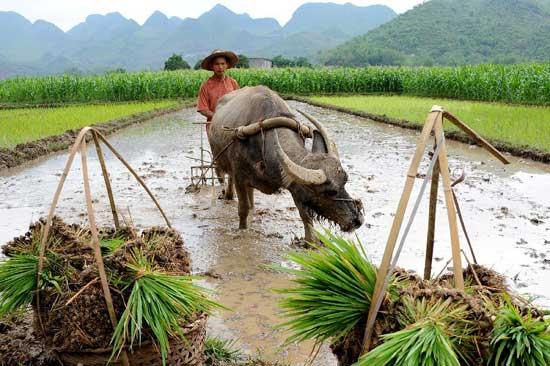 A farmer works in the fields at Xinwei Village of Baise City, south China's Guangxi
Zhuang Autonomous Region, May 13, 2012. Rain in recent days has eased a lingering
drought in the city. (Xinhua/Luo Zhiken)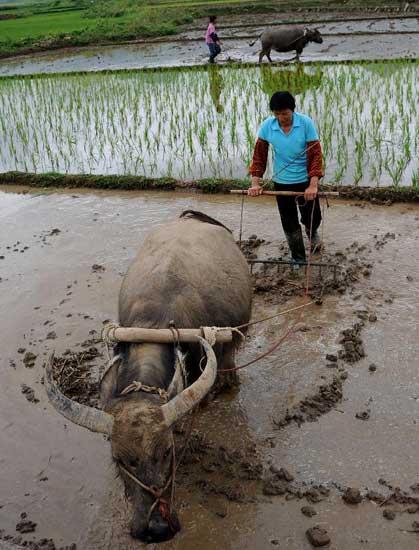 Farmers work in the fields at Xinwei Village of Baise City, south
China's Guangxi Zhuang Autonomous Region, May 13, 2012. Rain in
recent days has eased a lingering drought in the city. (Xinhua/Luo
Zhiken)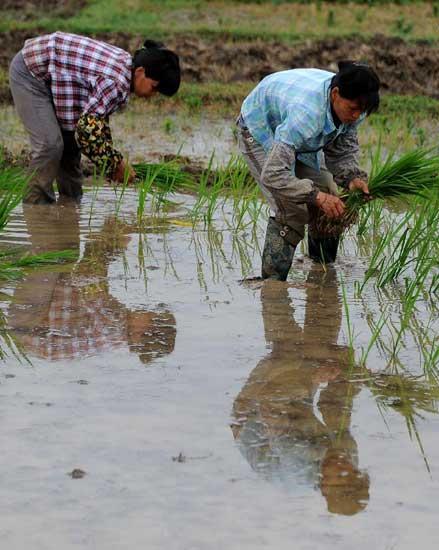 Farmers plant rice seedlings in the fields at Xinwei Village of Baise
City, south China's Guangxi Zhuang Autonomous Region, May 13, 2012.
Rain in recent days has eased a lingering drought in the city.
(Xinhua/Luo Zhiken)
Related stories