Watch Video
Play Video
Huge crowds continue to throng Popoola Street in Lagos the scene of a Sunday's plane crash. The pilot of the plane was descending at Ikeja Airport when it crashed into the residential area of Agege killing all 153 people on board. It was like a scene from a horror movie.
This family may have lost a few belongings but they count themselves lucky to be alive. The ill-fated plane came crashing into this residential building, leveling it as it caught fire.
"I was near my home yesterday when I heard something. I didn't think it was important until people told me to start running home as my house was on fire."
"We were just here yesterday when this thing happened. We had just come back from church. It was the plane that destroyed this house like this."
The cause of the crash is yet to be established and the Director of flight operations at Dana Air, operator of the aircraft said there was no official word and did not want to speculate.
Goodluck Jonathan, Nigerian president, said, "Let me again use this unique opportunity to express my personal condolences to those who have directly lost their dear ones. It's a sad event for the whole country."
Aviation experts in Lagos have said that only 2 weeks ago the same plane experienced mechanical problems during landing at the Uyo airport in Nigeria's Niger delta. Complaints by passengers are reported to have been in vain.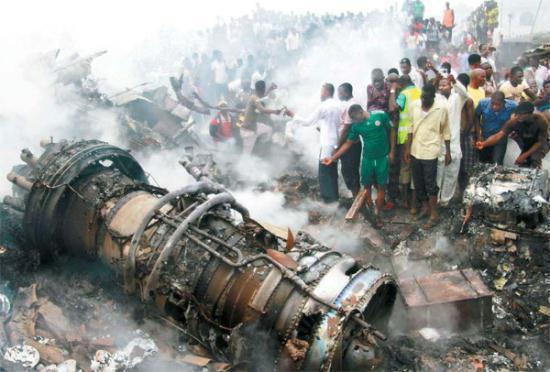 Wreckage of a plane that crashed on Sunday litters a residential area in Ishaga on the
outskirts of Lagos, Nigeria's largest city. At least six Chinese citizens were on board
the Dana Air flight. [Photo/Agencies]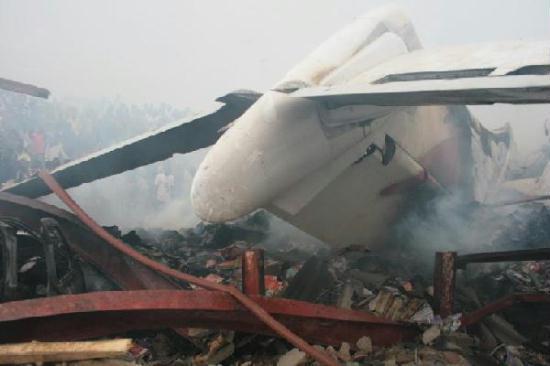 The wreckage of the crashed plane is seen near the Lagos airport in Nigeria, June 3, 2012.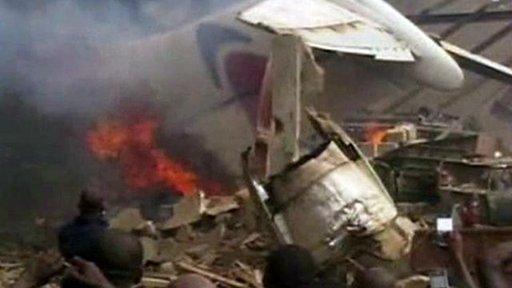 The passenger plane carrying more than 150 people crashes into a two-storey
building in Nigeria's largest city --Lagos on Sunday.
Editor:Wang Chuhan |Source: CNTV.CN