Watch Video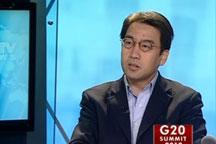 Play Video
In Mexico, the G20 Summit is already underway in the resort city of Los Cabos. The meeting of world's largest economies is aiming to help the IMF build a 430-billion-US-dollar financial firewall to shield the world from the European debt crisis. China has announced it will contribute 43 billion US dollars as the world's leading economies attempt to boost the Fund's capabilities. Full Story>>
Let's look at this funding boost in more detail, and get technical for a few minutes. Emerging economies led by China are pledging huge sums to the International Monetary Fund's firewall.
Q1: First of all, can you explain to us what the IMF reserve actually is? How does it work?
Q2: How is it decided how much money any one country should contribute to the International Monetary Fund?
Q3: And can you explain more about China's holding of IMF bills? Is it a donation? A safe investment? Or some kind of insurance?
Related stories
Editor:Bai Yang |Source: CNTV.CN