Watch Video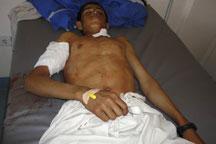 Play Video
A suicide blast in eastern Afghanistan has left three US soldiers and their Afghan interpreter dead. 17 Afghan civilians were also killed in the bombing.
Afghan officials say the strike in Khost province was the work of a suicide bomber who rammed a vehicle packed with explosives into a military convoy. Another official claimed the attacker was on a motorcycle.
So far, eleven bodies have been brought to a local hospital. The dead are said to include a police officer and a 15-year-old. The bombing comes one day after two attacks in the south where militants stormed a NATO military base and attacked a police checkpoint.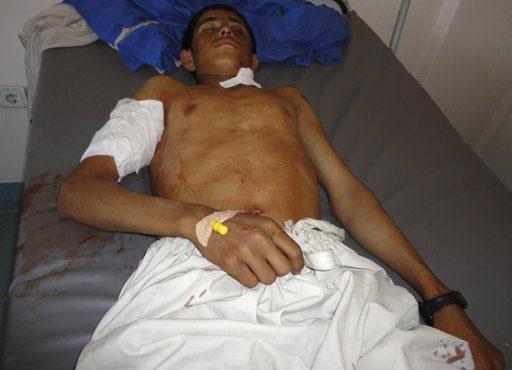 An Afghan man receives treatment at a hospital after a suicide bomb blast in
Khost province June 20, 2012. A suicide bomber on a motorbike attacked a
convoy of NATO troops in the eastern Afghan city of Khost on Wednesday
killing 10 civilians, hospital officials said, the second attack on
foreign forces in the troubled province this month.
Related stories
Editor:Bai Yang |Source: CNTV.CN