Watch Video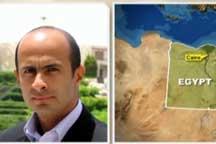 Play Video
Egypt's electoral commission has announced the Muslim Brotherhood candidate, Mohamed Morsi, as the winner of the country's hotly contested presidential election. Full story>>
Egypt's president-elect Mohammed Morsi has just finished his first televised address to the Egyptian people. For more, we are joined on the line by our correspondent Sherif EL Touny in Cairo.
Q1: What were the main points of Morsi's speech, particularly those regarding domestic and foreign policies?
Q2: The celebration is still going on in Cairo, what's the public response to Morsi's speech?
Editor:Wang Chuhan |Source: CNTV.CN