Watch Video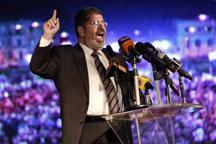 Play Video
Mohammed Morsi was elected to parliament several times under Mubarak's rule. He isn't seen as the Muslim Brotherhood's most charismatic figure, but he has the organizational power of Egypt's strongest political movement behind him.
They've promised to reform corrupt institutions, put the state on an "Islamic basis" and apply more Islamic law. Morsi campaigned as the only candidate that could prevent the return of the Mubarak establishment. He courted secular and Christian voters with a pledge that Egypt under his leadership would be inclusive. He also vowed to uphold the goals of the revolt that ousted President Hosni Mubarak last year and to share power with other parties.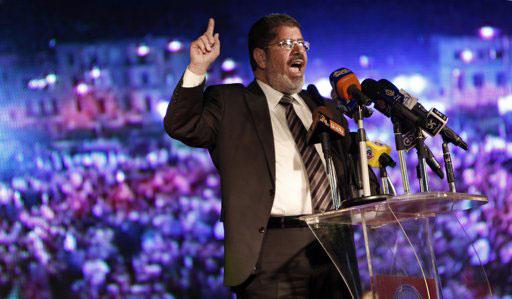 FILE - In this Sunday, May 20, 2012 file photo, Muslim Brotherhood's presidential
candidate Mohammed Morsi speaks at his last rally in Cairo, Egypt.
However, his victory appears to be a symbolic one after the military neutered the office of president by granting itself sweeping powers. Morsi was born in the Nile Delta province of Sharqiya and graduated with an engineering degree from Cairo University in 1975. He also holds a PhD from the University of Southern California.
At one point he was a member of an anti-Israel group, the Committee to Resist Zionism, but is more well known for his dedication to the Muslim Brotherhood. He ran for parliament for the first time back in the year 2000.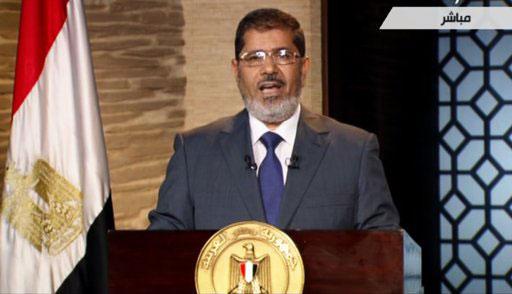 In this image taken from Egypt State TV, newly-elect President Mohammed Morsi
delivers a speech in Cairo, Egypt, Sunday, June 24, 2012.
Related stories
Editor:Bai Yang |Source: CNTV.CN